Reasonably Safe Environments And Premise Liability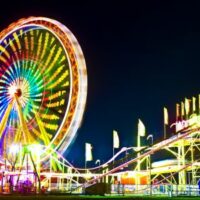 Maintaining a space that is safe for others is the responsibility of property owners. For example, a building or property that is open to the public needs to be a reasonably safe environment, and if it is not, there are steps a person can take following an injury under Florida law.
While some injuries lead to premise liability claims, it is important to recognize that not every injury will lead to financial compensation. In order to obtain a successful outcome for your premise liability claim, you need to prove the owner negligent. The recklessness needs to be in respect to property maintenance. This could be true if an owner or manager knew of a danger and failed to do anything about the risk, for instance.
Share the details of your injury and what unsafe conditions led to your injury with a Tampa personal injury attorney. Then, your attorney can share next steps with you.
Trespassers Do Not Have the Same Protections as Invitees
In the state of Florida, individuals trespassing on a property do not have the same levels of protections. This is because they are not considered a public or business invitee. An invitee has the highest level of protection under premise liability law in Florida. A public invitee is invited onto a property as a member of the public and a business invitee is invited to conduct business dealings.
Situations that could lead to a premise liability claim:
Slip, fall, and trip accidents
Harm due to inadequate security
Animal bites, such as a dog attack
Amusement ride or entertainment accidents
Escalator or elevator injuries
Certain expectations may be met in order for you to damage recovery.
Constructive Knowledge and Time Considerations
For example, you need to be able to prove the property was aware of the danger, that they had constructive knowledge of the situation yet did not take immediate action to fix the problem. Or, if the danger has been present for a long time, it may be possible to provide documentation that proves routine maintenance should have brought the issue to light, that poor maintenance created the danger.
A Tampa personal injury attorney can walk you through what strategy could be successful given the particulars of your case. Premise liability law can be complicated, but if you sustained an injury because of another's irresponsible and reckless behavior, you could be eligible for monetary relief when proof the other was liable can be gathered.
Are you ready to hold a property owner responsible for your injury expenses? To understand all of the options that could be available to you, talk to the compassionate and aggressive legal team at HD Law Partners. Our lawyers are committed to fighting for your rights, whether you were hurt tripping on an uneven sidewalk on the grounds of a local restaurant or sustaining an injury when merchandise fell recklessly in a shopping mall. The sooner you get your claim started, the sooner you will receive compensation. Call 813-964-7878 to schedule a free consultation.