Pursuing A Fair Divorce And Cash-Based Business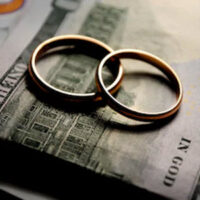 When an organization is run primarily through cash payments, it is referred to as a cash-based business. While these businesses should keep detailed financial records so they can effectively settle tax responsibilities with the Internal Revenue Service (IRS) and other commitments that require documentation, the reality is many cash-based businesses do not have the clear trail of monetary amounts that other businesses have.
If you, your spouse, or both of you are involved with cash-based businesses, it could make the process of determining asset allocation, child support, alimony, and property division more complicated. That said, there could be a way to access the necessary records and support the asset and liability agreement you are seeking. Reach out to a skilled Tampa family law attorney and share your story to learn about what options are available given your unique situation.
Dividing Assets and Proof of Income
Dividing marital assets is part of the divorce process, and businesses are major assets. To have a comprehensive view of a business's value, assets, liabilities, and property owned needs to be assessed. When a person is running a cash business. They may have a full record of their liabilities, including credit lines, rent payments, and leases on equipment, but the assets could be underreported, which impacts the overall value.
Of course, if taxes are reported and filed accurately, year over year, there is strong proof of value. But if the person in charge of the cash-based business is not filing their taxes honestly and timely, there may not be accurate records in place. In these situations, a review of business accounting files, receipts, and financial transactions could be analyzed to determine what income level the marital couple was receiving prior to the marriage ending and what amount should be dispersed at the time of the divorce or through future payments in the form of child support or spousal maintenance payments.
Attorneys, Financial Professionals, and Other Supports
Working with professionals who understand the intricacies of dissolving a marriage involving cash-based businesses is advised. Once you connect with a seasoned Tampa family law attorney, they will establish the best strategy for you, which could involve utilizing the services of a financial expert. When a skilled divorce attorney and a seasoned financial professional work in tandem, details about the cash-based business's financial deals can be brought to light.
Are you concerned about not receiving a fair divorce settlement because your spouse has a business that is based on cash payments? When a marriage ends, there are state laws that need to be followed. When you are interested in protecting your financial health today and into the future, connect with the compassionate lawyers at HD Law Partners. Divorces that involve one or two individuals earning cash-based incomes are not always simple, but there may be a path to a higher asset amount than you originally calculated. Once our attorneys are informed of your objectives, we'll strategize a path to secure your post-divorce goals. To get started, call 813-964-7878 to schedule a free consultation.