Protect Yourself From Timeshare Regret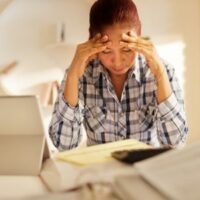 Sales of timeshares are often connected to customers acting on impulse, without people doing the research they need to do to determine if the purchase is truly a good investment. Sometimes people are on vacation when they are talked into a timeshare and they find themselves regretting the purchase in the months and years that follow. To protect yourself from regret, take your time and talk to legal professionals about the language of contracts.
There are laws in place to protect individuals from unethical timeshare sales. If you believe you were not treated fairly when you purchased a timeshare or have decided to sell and are unable to do so, discuss your case with an experienced Tampa timeshare attorney. You do have rights, and there could be a path out of the situation even if high-pressure representatives of the timeshare are insisting you have no choice.
Maintenance Fees and Long Ownership Timelines
When people are excited and buy a timeshare at the moment, they are typically not thinking about how long they will be paying maintenance fees. Instead, they may be on vacation and tantalized by the idea of more vacations.
If you become interested in a timeshare at a presentation, know that you do not have to purchase a timeshare then and there.. Research vacation ownerships. Then, if you do decide you are interested in a timeshare, you can look for one that fits your needs. Too often, people buy without sitting down and truly considering how much they can use it given their lifestyle and how quickly maintenance fees can pile up, even if you are not using the property.
For example, it is common for timeshares to use a vacation point system. But if you have never used this type of system you may not understand the limitations that are being imposed.
Avoid Today-Only and High-Pressure Sales
In short, walk away from today-only prices. Ask questions and do your research. Chances are, if you opt to buy in later you will be able to do so and avoid time crunch sales tactics. Additionally, looking at reviews of the company and checking online to see if past customers had any complaints can be helpful. Then, without the clock ticking, you can do the financially responsible thing and take the time you need to read through the contract before signing. To have all of your concerns addressed, connect with a Tampa timeshare attorney.
Is it time for you to talk to a timeshare attorney? Whether you are looking to get out of a timeshare contract or you want legal advice on how to proceed with a purchase and protect your assets, connect with the legal team at HD Law Partners to learn more about your options. Vacation should be fun, not a source of stress, and if you buy into a vacation property you need to be sure you can use it otherwise you are wasting money.  Call 813-964-7878 to schedule a free consultation with a member of our team.