Preparing Your Finances For A Separation Or Divorce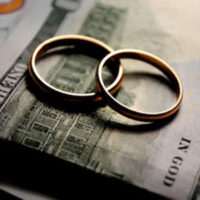 Deciding to separate or divorce can be an incredibly emotional process. It is common to feel overwhelmed with day-to-day details, but making lists and reaching out to professionals, such as an experienced Tampa family law attorney, can make the process smoother in the long run.
Depending on your financial situation, you may need to have a support payment arrangement set up, even if you are not officially moving toward a divorce. With so much turmoil, having financial arrangements put in writing is advised.
It Is Never Too Early to Get Organized
When it comes to financial documentation, it is in your best interests to get organized as soon as possible. It is easier to make clear, calm decisions when you have all the facts in front of you. Tempers can flare and disagreements escalate when information is murky and vague.
Besides, some find it relaxing to get financial documents organized as it is a tangible step you can take that can fortify your future. Any big life change, such as a divorce, comes with many unknowns, but a to-do list of financial items to collect is a clear guideline to follow.
Collecting records. Getting a clear picture of your marital finances is difficult to impossible without compiling records first. Yes, you will need income statements and household budget records, but you will also want to gather retirement accounts, brokerage balances, real estate documents, insurance policies, and estate plans.
Household budgets. Past and present household budgets are useful in establishing a marital standard of living and can be helpful for you to see what bills you feel comfortable taking on post-divorce and which you feel your spouse should be responsible for paying.
Your own accounts. If you do not have your own bank accounts now, it may be time to set those up. Joint accounts will need to be untangled, you will want sole accounts for your checking, savings, and credit card needs.
Naturally, each situation has its own factors to address. Couples that own multiple properties that they both manage daily and rely on for rental income will go through a different asset division process than married individuals who have one high earning spouse and a spouse who has maintained the home and not earned an income for a decade or more.
Connect with an experienced Tampa family law attorney about next steps. Let your lawyer know if there are any premarital agreements and what your financial goals are for the future.
Are you confused about which financial documents an attorney will need to see? If you are separating to take time before making a final decision on a divorce or moving to end your marriage now, you need a legal professional on your side. The legal team at HD Law Partners can look over your finances and share possible resolutions with you. Some choose arbitration or mediation when negotiation on divorce terms is possible. Our experienced attorneys will listen to your objectives and let you know how to create the future you want for yourself and your kids. Call 813-964-7878 to schedule a free consultation.