Police Misconduct And Your Civil Rights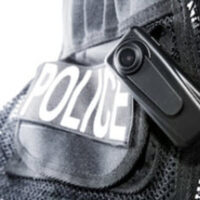 If you were subjected to force that was unwarranted during an arrest or the arrest itself was illegal, you may have a path to seeking justice through a police misconduct case. Civil rights are in place to protect the public from police misconduct and brutality.
Choosing to fight for your rights after mistreatment in the Tampa area or anywhere else in Florida is the first step. Then, connect with a Florida law enforcement liability lawyer who has the experience and talents to aggressively fight for justice.
Fourth and Fourteenth Amendment Guarantees
There are civil rights protections within the United States Constitution.  For example, within the Fourth Amendment, individuals are shielded from police brutality and illegal seizures and searches. And the Fourteenth Amendment guarantees due process, which can be pointed to in order to protect people who are wrongfully convicted or are victims of illegal arrests.
Beyond constitutional amendments, the Civil Rights Act of 1964 carries additional protections, such as prohibiting federal and state governments, officials, and employers from race, color, religion, sex or national origin discrimination.
Litigation of a civil right case could be possible if you or someone you care about has been involved in one or all of the following:
Illegal seizures and searches
Unlawful arrests
Law enforcement brutality
Wrongful convictions
While law enforcement professionals are often depended on by Florida residents, because they have a responsibility to maintain safe environments, there are situations in which individuals who are overworked, are not trained properly, or have their own personal issues that result in them using force that is excessive when interacting with the public. Reach out and talk to a lawyer if you were illegally detained, racially profiled, abused, or pulled into warrantless interrogations and searches. Investigations will follow to be sure there is evidence to prove the need for justice.
There could be medical evidence, for instance, when there is use of a taser, stun gun, pepper spray, or broken bones and bruises connected to abuse or assault. Any force that is beyond what a police officer needs to effectively do their job could be deemed police brutality.
Speak to an Attorney About Police Misconduct
There are legal professionals who are committed to fighting for your rights and holding all parties accountable. Suing law enforcement could be an option, share the facts of your case with a Florida law enforcement liability lawyer to discuss paths forward.
An attorney can fight for justice if you were a victim of abuse or defend you if you are a law enforcement professional who has been accused of misconduct but have evidence of you legally doing your job throughout the interaction.
Could a law enforcement liability lawyer help you? Connect with a Florida legal team who has been successful in representing both defendants and plaintiffs in these cases. The compassionate lawyers at HD Law Partners know how to fight for citizens who have been victims of civil rights violations and law enforcement officers who were acting properly but have been accused of misconduct. To have your case reviewed as soon as possible, call 813-964-7878 to schedule your no-fee consultation.