Planning for Your Future Financial Stability with Your Divorce Attorney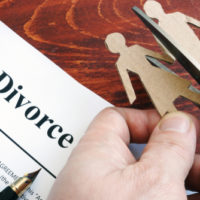 If you are pursuing a divorce, there are a number of issues you want to make sure you discuss with your divorce attorney and, in some cases, related professionals, such as your financial planner, so as to ensure that your future finances and retirement are protected, as we discuss below:
Monthly Expenses & Immediate Needs
First, make sure you know what your monthly expenses look like – as well as your immediate needs and how they will be affected by the divorce – for example, will you need a new car and place to live, will there be insurance changes, groceries and gas to purchase, etc. Start small and work into bigger items, such as retirement savings.
Make sure that part of this involves managing your costs during the divorce. This includes tracking any money spent on financial planners, your divorce attorney, and any other professionals you have been working with. Also make sure that you are familiar with the timeline for the process so that you know exactly how long will be paying for these professionals.
Planning For Assets
Very carefully plan which assets you want to make sure you leave with and those that you are willing to divide up. For example, you will want to put a lot of thought into whether or not you want to keep the family home, which could end up being a financial burden. In addition, this will affect your debts; particularly if the house still has a mortgage on it and needs to be refinanced. To what extent both spouses' names remain on the title depends upon whether one spouse will be buying the other one out, etc.
Remember: All Assets Are Not Created Equal (Due To Taxes)
Also make sure that you and your attorney discuss the tax implications of every asset that you hold onto and those that you plan to give to your ex. For example, money and retirement accounts is not always equal, depending upon when the taxes are taken out. Also make sure that you understand how the divorce will affect your tax bracket, as well as which funds are premarital assets and what your social Security benefit options are. For example, if you were married for 10 years or longer, you may be able to receive benefits based on your spouse's record.
Debt
Try to come up with a way to eliminate shared debt before you finalize the divorce, as carrying on that debt when you also have new expenses on your own can be challenging. Also remember that joint debts remain both parties' obligation when it comes to lenders, so if one spouse promises to pay a particular joint debt, the other spouse should continue to have access to that account – even if that is through their attorney – in order to ensure that it has been paid and therefore won't negatively affect their credit.
Expenses For Children
If you share older children, it is also very important to have a discussion about college costs and to what extent each parent is going to be involved in figuring out college plans for the children, depending upon who is paying for what costs. For example, one spouse may assume that the other spouse is paying for half of a child's private school tuition, while the other spouse has no idea and has not been kept in the loop in these discussions.
Updating Documents & Accounts
Make sure that the following accounting documents are also updated to affect your divorce:
Authorized users on credit cards
Banking accounts
Car and house titles
Power of attorney, health care directive, and your will
Security passwords for all of your online accounts
Retirement account and life insurance beneficiary forms
Contact Our Florida Divorce Attorneys Today to Find Out More
In addition, depending upon your age and circumstances, you may need to work with your attorney to take additional actions, such as adjusting any joint tenancy on assets you both own so that your spouse does not automatically inherit your assets if you pass on.
Regardless of your question, contact our Sarasota divorce attorneys at HD Law Partners today for a free consultation to find out how we can help.
Resource:
usatoday.com/story/money/2019/08/07/divorce-how-file-without-wrecking-your-finances/1932401001/
https://www.hdlawpartners.com/new-tax-strategies-that-could-make-divorce-negotiations-easier/