New Florida House Bill Signed Into Law Affects Homeowners Associations and Condos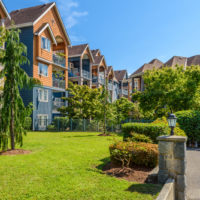 On June 14th, Florida House Bill 398—affecting condominium and homeowners associations—was signed into law. It is important to note how the legislation expands the scope of the current statutory provision and affects estoppel certificates.
Specifically, the bill revises requirements relating to the issuance of an estoppel certificate to certain individuals, requiring a condominium and/or homeowner's association to designate very specific information for estoppel certificates and prohibiting the association from charging certain fees for making claims if said certificates are not delivered within a specific timeframe, amongst making various other changes.
Changes to Estoppel Certificates & Fees
Estoppel certificates are legal documents sent by homeowners associations that inform people of any amount of money—usually homeowners fees or unpaid fines—that that may be owed to the association.
However, these certificates can cost quite a bit to prepare due to the time and research that goes into them. Thus, one thing that the measure also does is allow the association issuing the certificate to charge up to $250 to prepare and deliver the certificate, with an additional $150 if there are also delinquent amounts owed to the association.
Other Changes
In addition, House Bill 398 technically amends Florida statutes 718.116, 719.108, and 720.30851 to:
Require that a condo homeowners' association designate a street or email address on its website for estoppel certificate requests;
Specify delivery requirements for estoppel certificates;
Authorize that estoppel certificates can be completed by specific persons;
Require that certificates contain very specific information;
Provide an effective period an estoppel certificate (based upon the date of issuance and form of delivery);
Prohibit associations and condos from charging preparation and delivery fees and/or making certain claims if they fail to deliver the certificate within a certain timeframe;
Revise fee requirements for preparing and delivering certificates under certain conditions;
Authorize the statement of moneys due to be delivered in certificates under certain circumstances; and
Require that the authority to charge a fee for certificates be established by a specified written contract or resolution.
Reach Out to Our Experienced Florida HOA/Property Management Lawyers
Estoppel certificates are incredibly important to condominium and homeowners' associations in preserving and enhancing the marketability of property. They ultimately affect the ability for landlords to sell property and secure financing because they are typically presented to the buyer or lender during its diligent review of the property itself.
At HD Law Partners, our Orlando, Sarasota, and Tampa homeowners' association attorneys provide knowledgeable, proactive, experienced legal representation for both homeowners' associations and condominiums when it comes to estoppel certificates and many other issues. We ensure that you get the prompt, professional legal service you deserve. With over 40 years' combined experience, our lawyers have the skill to help ensure your property's interests and assets are protected. Contact us today.
Resource:
flsenate.gov/Session/Bill/2017/398