Navigating Shareholder Disputes and Legal Strategies for Resolution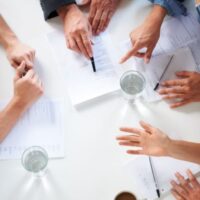 Shareholder disputes are faced by businesses throughout the country, and Florida is no exception. These disputes can disrupt the operation of a company, leading to financial losses. To connect with a solution, discuss the details of your situation with a Tampa business & corporate law attorney. Legal professionals are available to guide you through shareholder disputes in order to promote the continuity of a business.
Disputes Threaten the Stability of a Business
When disputes are interfering with the success of a business, it is essential to take action. If you are experiencing any of the following common shareholder disputes, a legal professional can give you a clear understanding of your rights, obligations, and possible resolution paths.
Fiduciary duty breaches. Shareholders may allege that company leadership violated their fiduciary duties, such as acting in their own self-interests rather than the best interests of the company.
Ownership disagreements. The distribution of shares or ownership percentages can lead to disputes over control and decision-making.
Compensation issues. Shareholders may have different opinions on compensation packages than those of the key executives who are outlining employment agreements.
Exit strategies. There can be conflicts over valuations when shareholders do not agree on the terms of exiting the business.
Decision making and governance. Businesses need a corporate governance structure, bylaws, and decision-making procedures, and for the organization to thrive, shareholders need to agree with these rules.
One or more shareholder disputes can lead to friction within a company. This can make it difficult for the organization to move forward.
Legal Strategies for Resolving Shareholder Disputes
In many cases, a seasoned Florida lawyer can facilitate negotiation and mediation to help the involved parties reach a mutually agreeable solution. When possible, this approach can preserve valuable business relationships. Plus, it is often faster and less costly than litigation.
Part of the resolution process could also include drafting a shareholder agreement that can help prevent future disputes. Some of the elements that should be within a shareholder agreement are the rights and responsibilities of each shareholder, including buy-sell provisions. A shareholder agreement should also provide a clear framework for conflict resolution.
Of course, even though negotiation is beneficial in many ways, there are situations where negotiation and mediation fail. Then, litigation may be necessary. A business law attorney experienced in shareholder disputes can represent your interests in court, helping to enforce your rights and seek a fair resolution. Litigation can be complex, involving issues of corporate law, contract law, and fiduciary duty, so legal counsel is essential.
Hiring a Tampa business & corporate law attorney who has expertise in shareholder disputes means you will access the guidance and representation necessary to protect your interests and ensure a favorable outcome. Lawyers know how to secure a resolution, whether that takes place through a process of negotiation, mediation, litigation, or another legal solution. Time is of the essence when it comes to shareholder disputes, connect with an attorney today.
Is your business suffering because of a shareholder dispute? Discuss solution options with the lawyers at HD Law Partners. Call 813-964-7878 for a no-cost consultation.