Motorcycle Stunts and Tricks Can Lead to Injuries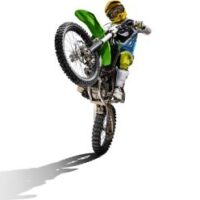 Riding a motorcycle on a Florida blue-skied day can provide individuals with a sense of freedom and an adrenaline rush, but there are risks, especially when motorcycle operators find the temptation to perform stunts and tricks to be irresistible. Risky maneuvers on motorcycles significantly increases the chances of accidents and injuries.
Physical harm as the result of a motorcycle accident can lead to high expenses, but there are legal professionals who can guide you through the insurance claim process. For instance, a seasoned Tampa personal injury attorney can assist you in obtaining financial compensation.
Types of Motorcycle Tricks and Potential Injuries
While some motorcycle enthusiasts are happy to ride their bike without flair and enjoy Florida views, others are known for their creativity and desire to push the boundaries of what is possible on two wheels. There are a lot of different forms of motorcycle students, but some of the most  common are wheelies, stoppies, burnouts, powerslides, and jumps. These stunts can be incredibly impressive to see as they require skill, balance, and precision, yet they also carry real injury risks.
Performing motorcycle stunts and tricks, particularly without proper training or safety precautions, can lead to serious accidents and life-altering injuries. Any situation in which motorcycle control or balance is lost can result in collisions, falls, and crashes. Some injuries that can result from a motorcycle trick include broken bones, spinal cord injuries, head trauma, road rash, and even loss of life.
Securing Evidence and Seeking Compensation
In order to fight for your rights to damages, you will need to gather evidence related to the accident and the injuries sustained. Legal counsel can advise you on what documents would fortify your claim, but general items that are typically required include medical records, accident reports, witness statements, and photographs or videos of the accident.
Then, once you have evidence in place, a lawyer will review the documentation and calculate the damages suffered as a result of the accident. This is an important part of the process, because even if you are offered a compensation amount from an insurance adjuster or an individual, it may not be the full amount you need to settle your injury expenses. A lawyer will inform you of the full worth of your case.
While you focus on healing, a Tampa personal injury attorney can fight for your financial health. There are often many details that need to be attended to, including being sure that all necessary paperwork is filed correctly and within the set deadlines, and a knowledgeable Florida injury lawyer can do this for you. They will also review settlement offers and let you know when a higher financial figure is in reach.
Is a motorcycle injury causing you financial distress? Talk to an attorney who is familiar with the recovery process. When you access the expertise of the lawyers at HD Law Partners, you will have professionals navigating the legal system on your behalf. To learn about what is possible for you, call 813-964-7878 for a no-cost consultation.