More Than 100,000 Insurance Claims Are Still Lingering Here in Florida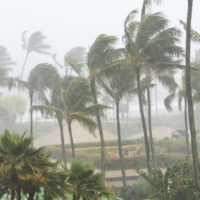 As noted recently by the president of the Florida Association of Public Insurance Adjusters in the Sun Sentinel, the level of frustration currently felt by Florida policyholders is greater today than ever due to the number of hurricane insurance claims that are either egregiously delayed or denied. Indeed, this is frequently found to be in violation of the insurance company's contract with its client, who is essentially paying for a 'promise' each month—a promise that the company will pay out, timely, for a loss in exchange for the client paying their insurance premium each month.
However, insurance companies have been doing such a poor job when it comes to their basic responsibilities that a recent statement made by the state's top insurance regulator regarding insurance companies paying claims within 90 days, as required by law, has a number of parties concerned, especially the Florida Association of Public Insurance Adjusters. In reality, according to data provided by the actual insurers, more than 100,000 Floridians are still waiting for claims from Hurricane Irma, Matthew, and Michael to be paid.
The Lingering Damage of Hurricane Michael
One year after Hurricane Michael wreaked havoc on Florida's Panhandle, with businesses and homes pummeled into piles of rubble, more than $7 billion in insurance losses have been reported to the state Office of Insurance Regulation and 150,000 insurance claims filed; just due to Hurricane Michael alone. Most of the claims still open come from Bay County, which was hardest hit by Michael, and almost 20 percent of all Michael-related insurance claims still remain open there.
Under the law here in Florida, insurance companies are supposed to pay claims within 90 days of the claim being made, however, the law also provides them with months to provide an estimate. However, things have gotten so bad to date that the Florida Insurance Regulation Commissioner had to remind insurance companies of the thousands of claims that were still open, and that they not only needed to comply with the law, but to "facilitate restoration and recovery in impacted communities" here.
Why You Should Contact an Experienced Florida Insurance Claim Attorney
When policyholders face a low-balled claim payment, insurance claim attorneys are the professionals who help. This is especially important given that Florida law requires that public insurance adjusters obtain approval from their clients prior to settling any claims, and you want to make sure that your claim settlement isn't still being low-balled by the insurance company. It is also important because insurance companies are working hard to eliminate existing laws that dictate that they must pay your attorney's fees if you have to sue them to get paid what you are owed, even though that is your right.
The Fort Myers hurricane insurance attorneys at HD Law Partners are dedicated to making sure that big insurance companies keep their promises of dealing in good faith with their insured clients. Contact us today to find out more about our services.
Resource:
sun-sentinel.com/opinion/commentary/fl-op-com-drillich-insurance-policyholders-storms-20191027-ns6gvzv63fcprh275qpzq3c4oe-story.html
floir.com/siteDocuments/OIR-19-04M.pdf
wfla.com/news/florida/more-than-20000-insurance-claims-linger-one-year-after-hurricane-michael/
https://www.hdlawpartners.com/nine-months-after-hurricane-michael-more-than-20000-hurricane-claims-go-unpaid/