Legal Battles When It Comes To FL Timeshares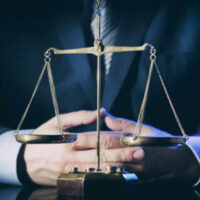 In part because Florida is a prime vacation destination, timeshares properties and opportunities are abundant. While timeshares can be a great investment for some, they are not the right match for all, and sometimes miscommunications and bad business practices lead to legal disputes.
From contract disputes to property ownership battles, there are many reasons why you may need to talk to a Tampa timeshare attorney. Some use a timeshare lawyer as they navigate a timeshare purchase while others reach out when they are trying to get out of a contract or hold a timeshare business that was engaging in bad business practices accountable.
Contract and Property Ownership Disputes
Common legal battles in connection with Florida timeshares are contract disputes. These can occur when there is a disagreement over the terms of a timeshare contract, such as the maintenance fees, the right to use the property, and the duration of the timeshare.
Property ownership disputes are also widespread, and these happen when multiple parties claim ownership of the same timeshare property or there is a fight about how the property should be divided. Additionally, how a property can be used or when.
Unfortunately, there are also times when legal counsel is sought because a timeshare salesperson used fraudulent sales practices to sell the property. A sales team could have misrepresented the value of the timeshare or made false promises about the services that a purchaser would have access to once they signed a contract.
Failing to Disclose and Contact Breaches
Similar to a salesperson lying to you, there can be seller dishonesty. Failing to disclose is when a seller does not disclose important information about the timeshare, such as the condition of the property, the amount of maintenance fees, or any restrictions on the use of the property. They could do this alone in a self-serving way or they may do so with guidance from a shifty salesperson who is helping them offload the property.
Florida timeshare owners may also face legal battles related to a breach of contract if one party failed to meet the obligations outlined in the timeshare contract. For example, if a timeshare developer does not provide the promised unit or amenities, this could be considered a breach of contract.
If you're facing a legal battle related to a timeshare property you have already agreed to buy or currently own, it's important to speak with a Tampa timeshare attorney who can help you navigate the complex legal process and protect your rights. Remember, investing in a timeshare can be a significant investment, so it's important to protect your investment by seeking legal assistance when problems arise.
Are you tangled in a timeshare dispute with no clear idea of how to solve the problem? Even when it feels like an impossible situation, a resolution you had never considered could be in reach. Share your concerns, worries, and hopes with a skilled timeshare attorney. Speak to the legal team at HD Law Partners about your rights. Call 813-964-7878 to schedule a free consultation.