Legal and Medical Considerations After a Tampa Car Accident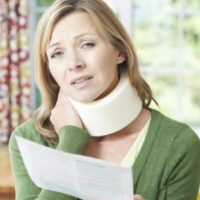 Disrupting life in an instant, car accidents are traumatic events that can result in personal injury and financial burdens. In the aftermath of a car wreck, it's crucial to take immediate actions that prioritize your health and protect your legal rights.
By preserving evidence and following best practices, you can navigate the aftermath of a car accident more effectively and work toward a smoother recovery. A Tampa personal injury attorney can guide you through the process, outlining key steps along the way.
Ensure Safety First and Connect with Police
The first and foremost concern after a car accident is the safety of everyone involved. So, if you can, move your vehicle to a safe location away from traffic to prevent further accidents. Once you are parked, turn on your hazard lights to alert others of your position and check yourself and your passengers for injuries. When there is a clear injury in need of attention, call 911.
Even if you feel fine after the accident and do not require an ambulance, it's important to have your health assessed by a licensed healthcare professional because many injuries, such as whiplash and concussions, may not exhibit immediate symptoms. A timely medical examination can diagnose hidden injuries, and medical records play a crucial role should a personal injury claim need to be filed.
You will also want to call the police, regardless of the accident's severity. Law enforcement reports document accident details, including the parties involved, witnesses, and any traffic violations. Detailed reports are invaluable when filing a claim or pursuing legal action. And connecting with others involved in the accident is important as well. When doing so, simply exchange information, such as their name, address, phone number, driver's license number, insurance policy details, and vehicle information, but avoid talking too much, you don't want to unintentionally say you are at fault.
Document the Scene and Notify Your Insurance Company

Taking photos of the positions of the involved vehicles, any damage, road conditions, traffic signs, and signals can also support an insurance claim. Visual evidence can be crucial when reconstructing the accident or proving liability. Bringing this information to the attention of an insurance company and reporting the event is a step to connecting with financial relief as well. When talking to insurance adjusters, provide them with the basic details of the accident but do not provide recorded statements or sign documents without consulting an attorney.
A Tampa personal injury attorney will negotiate with insurance companies on your behalf and help you seek fair compensation for your injuries, medical bills, and other damages. It is normal to be overwhelmed after a car accident, but if you prioritize your health by seeking medical attention and don't hesitate to consult a skilled injury attorney who can help protect your legal rights, a favorable outcome to a stressful situation could be in reach.
How will you connect with financial relief after a Florida car collision? Legal professionals are available to help, talk to the attorneys at HD Law Partners. Call 813-964-7878 to schedule a confidential, free consultation.