Law Enforcement Liability And Police Misconduct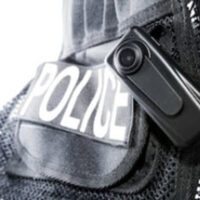 Because law enforcement is there to protect and serve, individuals rely on police to defend their rights. But unfortunately, there are situations when people are harmed or hurt because of police misconduct. This could be an abuse of power during the arrest process or unjust treatment during detainment.
Reach out to an experienced Florida law enforcement liability attorney if you believe your rights under the US Constitution have been violated or if you are an officer accused of misconduct. There are paths forward when you were wronged by the authorities who should have been protecting your rights or if you have been unjustly accused.
Range of Situations that Could Lead to Abuse
American citizens have civil rights under US Constitutional Amendments and other laws and protections. There are a range of ways rights can be violated, including the following.
Use of force. When a person is subject to excessive physical treatment at the hands of a law enforcement official or government agency, there could be a path to hold them accountable. This is true if a person was physically beaten, subject to unnecessary taser use, or sustained other forms of police brutality.
Improper detention. There are protocols that need to be followed when a person is questioned and detained. If you were held with no probable cause or believe you were a victim when evidence against you was planted, connect with an attorney.
Civil rights violations. Discrimination, blocked access to due process, or unable to assert your free speech or peaceful assembly rights could all lead to a claim or case against Florida officials.
Failing to intervene. Because individual rights are known and understood by police officers, they have a responsibility to speak up or step in if they witness misconduct or rights violations. If they do not, failure to intervene can be pursued.
Of course, every claim and case needs to be individually addressed. Holding law enforcement accountable can be complicated, but there are legal professionals who can guide you through the process and work to right an injustice.
Share the Facts of Your Case with a Law Enforcement Liability Attorney
Connect with a Florida law enforcement liability attorney who has experience in police misconduct and civil rights abuse cases. You want to work with an attorney who has had successful results in cases similar to your own, whether you are involved in the dispute as a defendant or plaintiff. Honestly tell your lawyer what happened and what your objectives are moving forward. Then, a legal strategy can be built.
Are you a law enforcement official who has been accused of a violation? Or were you subject to an injustice? There are ways to take your rights to court, reach out to the legal team at HD Law Partners to learn more. At HD Law Partners, our attorneys have successfully represented clients in liability cases for over 10 years. With extensive Florida law enforcement liability knowledge, our attorneys are committed to bringing injustice to light and upholding your rights. Call 813-964-7878 to schedule a free consultation.