Is It "Bad Faith" For An Insurance Company To Include A Proposed Release With A Settlement Offer?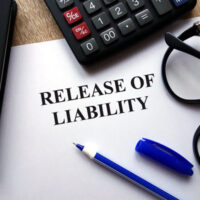 Florida law requires all insurance companies to act in good faith when approving, denying, or settling claims. An insurer that fails in this duty may face a bad faith lawsuit from an aggrieved policyholder or third-party victim. In defending against such claims, however, the person alleging bad faith still has to present evidence in support of their case. Put another way, an insurance company is not guilty of bad faith based merely on the say-so of the plaintiff.
Federal Court Rules GEICO Not Responsible for $14.9 Million Stipulated Judgment in Motorcycle Accident
A recent decision from the U.S. 11th Circuit Court of Appeals, Pelaez v. Government Employees Insurance Company, provides a useful example. This case arose from a 2012 motor vehicle accident in Florida. An 18-year-old man was driving his mother's car to his high school prom when he collided with a motorcycle. The mother insured the car with GEICO. The son reported the accident to GEICO but did not mention any injuries, even though the motorcycle driver had been airlifted to a hospital.
The next business day, GEICO assigned a claims adjuster to investigate the accident. Within two days, the adjuster reached a preliminary conclusion that the motorcycle driver had been speeding just before the collision. About a week after that, the motorcyclist's personal injury attorney contacted GEICO but did not make any settlement demands. The day after that–by this point, 11 days after the accident–GEICO decided to offer a $50,000 settlement, which was the limit of the mother's policy.
GEICO sent the motorcyclist's attorney a $50,000 check and a proposed release form, which is standard practice in insurance settlements. The release essentially absolved the mother and son of any further liability for the accident. GEICO did not present this as a "take it or leave it" offer. Instead, it invited the motorcyclist's attorney to review and suggest any changes to the release form.
About a week later, the motorcyclist's attorney rejected the offer, on the grounds the proposed release was too broad. Indeed, the attorney accused GEICO of acting improperly by demanding any release at all. GEICO informed its policyholders of the rejection.
Five months later, the motorcyclist filed a personal injury lawsuit against the mother and son in Florida state court. GEICO initially defended them against the lawsuit. But the mother and son eventually agreed to a "stipulated judgment" of $14.9 million with the motorcyclist. GEICO did not consent to this judgment. Both sides then filed a bad faith lawsuit against GEICO in federal court.
The 11th Circuit eventually affirmed a lower court's dismissal of the case. Under these facts, the appellate court said no rational jury could find that GEICO acted in bad faith. The mere fact that GEICO's settlement offer came with a release form that the motorcyclist's attorney considered "overbroad" was insufficient to support a bad faith claim. Indeed, the 11th Circuit said the actions of the motorcyclist's attorney demonstrated "he had higher goals to pursue" and that factored in the "totality of the circumstances" supporting dismissal.
Speak with a Central Florida Bad Faith Insurance Lawyer Today
It is not unusual for a plaintiff's attorney in a personal injury case to jump up and cry "bad faith" when they are unhappy with a settlement offer. But merely claiming bad faith is not proof. And insurance companies have every right to defend against such spurious claims.
If you are involved in this type of dispute and need legal advice from a skilled Tampa bad faith insurance attorney, contact HD Law Partners today to schedule a consultation.
Source:
media.ca11.uscourts.gov/opinions/pub/files/202012053.pdf