Insurers & Coblentz Agreements In Florida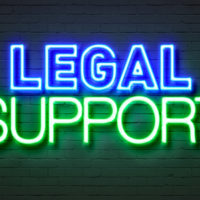 While there are frequently insurance disputes over coverage, damages, or liability – sometimes claims alleging insurance bad faith or plaintiffs seeking extra-contractual liability – there is no comprehensive definition of "good faith" in Florida; therefore, the full extent of what a "showing of good faith" means remains unresolved when it comes to liability insurers declining to cover the insured against whom a third party has asserted a claim.
The Eleventh Circuit has perhaps provided the most comprehensive definition, in stating that "Coblentz" agreements (settlement devices that can be used only when an insurer refuses to defend an insured) must be free from bad faith, collusion, and fraud, and entered with efforts to minimize liability. Still, those who defend insurers—and insurers themselves—are still left wondering what type of evidence specifically demonstrates that a Coblentz agreement should not be enforced for a lack of good faith.
Examples: Lack of Good Faith
Previously, Florida courts have found that there is a lack of good faith (in the form of collusion) and an absence of efforts to minimize liability in the following types of scenarios:
Where the claim involved covered and non-covered damages, and the claimant failed to meet their burden of showing that only covered damages were allocated to the settlement;
Where there was no exchange of information between the parties to the Coblentz agreement regarding the decedent's work-life expectancy or the financial situation of the decedent;
Where the insured failed to engage in even the most basic discovery; and/or
Where the record was lacking in any evidence of how and when the insured negotiated for any reduction in a settlement proposal to minimize liability.
Still, confusion remains as to what exact evidence is necessary to rise to the level of proving that a Coblentz agreement is unenforceable for lack of good faith. While the claimant carries the burden of proof to enforce the agreement, the extent of conduct that an insurer is required to show in its lack of good faith defense remains unclear. The trend tends to be that insurers have to bring their defenses before a jury instead of leaving the decision up to a judge, and they will be provided with broad latitude in obtaining the discovery they need to defend against the enforceability of a Coblentz agreement. Ultimately, a settlement may not be enforced against the insurance carrier if it is unreasonable in amount or tainted in bad faith.
Florida Insurance Bad Faith Attorneys
Insurance companies have a duty to their shareholders to operate efficiently and prudently. This involves working with experienced insurance bad faith attorneys to thoroughly investigate claims and diligently represent insurance carriers when good faith disputes arise. If you are an insurer involved in or potentially facing a bad faith insurance dispute, contact our insurance bad faith attorneys at HD Law Partners today to find out how we can help.
Resources:
insurancejournal.com/news/southeast/2018/05/17/489331.htm
flabar.org/DIVCOM/JN/JNJournal01.nsf/c0d731e03de9828d852574580042ae7a/b52f704a3532fc2b852580f000654465!OpenDocument&Highlight=0,*