Injuries Due To Medical Mistakes And ER Errors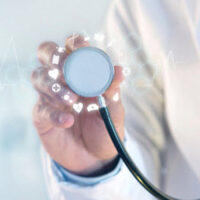 Trusting your doctor and medical team is essential. After all, people are often seeking medical care when they are ill, injured, and feeling vulnerable. Individuals going into a medical setting or hospital emergency room are typically expecting to have their condition improve.
While most medical professionals work hard to do all they can to help injured individuals, sometimes mistakes are made. If you sought medical attention and now believe your current health concerns are the direct result of a medical error, talk to a Tampa personal injury attorney. There are standard of care rules under Florida law.
Medical Malpractice and Compensation
Under Florida law, you are permitted to take legal action against medical professionals, such as surgeons or hospitals, if you were injured as a result of reckless or negligent behavior. To secure compensation, the following factors have to be proven.
Health professionals did not act with the attention and caution a reasonable person would use.
There was a breach in the standard care provided.
Injury, illness, or damages sustained are legally recognized.
Clear connection between the breach of care and the harm sustained.
Often disputes over if a medical professional or organization is responsible for the expenses of an injury or illness is an argument over standard of care. Often an insurance company or legal professional representing the healthcare provider will argue that healthcare professionals are human and perfection isn't a requirement.
But there are plenty of situations in which proving negligence is possible, such as the following:
Wrong medications administered or prescribed.
Conditions were unhealthy and led to infection.
Health issues were misdiagnosed or mistreated.
Miscommunication between staff led to harm.
When documentation is available and errors that should have been detected can be proven, you could have a strong path to pursuing compensation. Recovering from an illness or injury can be all consuming, painful, and stressful. If a mistake could have been avoided, you should access the recovery you need to settle medical bills and other economic stresses.
Connect with a Florida Lawyer
Talking to a Tampa personal injury attorney does not necessarily mean you will be involved in a long drawn out legal battle. Discussing the details of your injury and the possibility of negligence is a path to knowledge. Once you understand your options, you can decide what is best for you and your family. Your lawyer may be able to access funds through negotiation, many claims and cases are settled before they go to court.
Has a medical error resulted in you needing further medical care? Expenses for doctors appointments, medications, hospital stays, and emotional suffering may be overwhelming, but you may be eligible for financial recovery. Share the specifics of your situation with a seasoned attorney. Hospitals have legal professionals on hand, you need the aggressive legal team at HD Law Partners working for you. Our attorneys are committed to fighting for your rights and a maximum compensation settlement for you and your family could be in reach. Call 813-964-7878 to schedule a free consultation.