Important Real Estate & Property Cases To Watch In 2018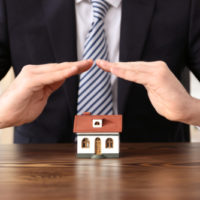 There are several important real estate cases coming up in 2018 which property owners, landlords, and business owners should keep their eyes on. Below, we discuss these in more detail:
Tenants Must Serve Out Remainder of Leases
In a December legal dispute between Starbucks and Simon Property Group LP, a judge sided with the property group in deciding that Starbucks paying out the remainder of its leases with Simon Property was not enough, and the company also had to keep its stores open even after paying off the leases. This is a new precedent, as there are millions of contracts between landlords and "tenants" (or businesses) with these exact terms in them; terms which have historically been interpreted to mean that monetary damages were sufficient for businesses like Starbucks to get out of their leases.
Office Space Models
In another big case, one ground lessor company (Siegel Family Associates LLC) has objected to the decision made by the landlord company (Cohen Brothers Realty & Development)  to lease a separate office space to a company called WeWork, arguing that the lease would violate their own lease agreement because WeWork would not be occupying the space, but rather, subleasing it (due to the type of business WeWork runs, specifically, too many people would be "coming and going"). The question posed in the case is a unique one—indeed, it is a case of first impression—and one that will be watched closely, given the growing popularity of this type of office space model around the country.
Commercial Real Estate & Security
Another series of cases will likely have an impact not only on real estate, but on premises liability. They embody a cluster of cases filed by victims of the October 1st mass shooting in Las Vegas, and will likely create an increased focus on liability for owners and operators of large commercial real estate (hotels, casinos, etc.) because the shooter undertook the attack from a hotel.
These cases will likely also effectuate a change in security and the way that people are screened, as some real estate owners—particularly those linked to casinos—have already adopted particular security measures in an effort to avoid another incident like that one.  These claims will likely not only clarify what is the appropriate amount and type of security for large commercial properties like these, but also where the boundary lies between surveillance that is protective enough, but not too intrusive such that it violates the privacy of hotel guests.
Florida Property Protection Lawyers
At HD Law Partners, our experienced corporate law, business litigation, landlord-tenant, and property owner protection attorneys have years of experience assisting real estate clients in resolving a broad spectrum of issues. If you are a landlord or property owner in need of legal assistance, we can help. We have more than 40 years of combined experience in representing owners in property disputes, and are dedicated to serving our Florida clients. Contact us today to find out more.
Resource:
law360.com/articles/977979/real-estate-cases-to-watch-in-2018