If You Are a Landlord Seeking To Sell Your Tenant-Occupied Property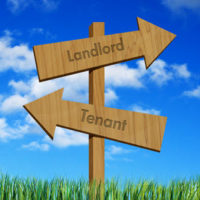 Some of the many landlord-tenant legal issues that we deal with have to do with landlords who are ready to sell their property that is currently being rented by tenants. Below, we discuss some of the options that you as a landlord have to do so; based on what type of lease agreement you have with your tenants; and how to deal with any bumps that might come along during the process:
Month-To-Month Leases
A month-to-month lease is arguably the best situation for a landlord because you usually only have to provide between 30 and 60 days notice to your tenants. However, first and foremost, you must ensure that you abide by the terms of your lease, including any particular provisions that were put in. Not only is it the law, but being respectful and keeping your tenant(s) informed can only help you with the selling process.
That being said, make sure you also 'dot the i's and cross the t's,' and put everything in writing, including a reminder of what date their lease ends and the date by which the tenant(s) need to move out and return the keys to you.
Fixed Term Leases
When it comes to a fixed term lease, your tenant(s) have the right to remain on the property through the duration of their lease, unless you inserted an early termination clause. This is why it is advisable to work with an attorney from the get-go when it comes to being a landlord, including in drafting your tenant agreements, so that you can include any and all clauses you might need to address any exigent circumstances that may come up.
Difficulties, Incentives, Other Options, and Termination
What do you do if difficulties arise with respect to your tenant(s)? First and foremost, definitely wait until the end of the lease, per the lease agreement, before you place the property on the market. The last thing that you want is a tenant potentially interfering with the selling process and making things difficult.
Note that it can also sometimes be helpful to provide incentives to your tenant(s), such as a discount on their rent, in an effort to obtain their assistance if they are remaining in the unit as you place the property on the market. For example, it is extremely helpful for tenant(s) to leave the premises clean and be will to accommodate last-minute showing requests.
Some other options include:
Offering your tenant(s) the first right to purchase the property;
Paying them out for the remainder of their lease so that they will leave; and/or
Selling to an investor who can purchase the property while your tenant's lease is still active.
Do keep in mind that you can terminate the lease if the tenant(s) go so far as to:
Become a nuisance to neighbors;
Cause damage to the property;
Engage in illegal activities, such as possession of drugs;
Fail to pay rent (or continuously pay it late);
Provided any misrepresentations on their rental application; and/or
Violate any lease terms, such as a no-pet clause.
Contact Our Florida Landlord Tenant Attorneys
Contact our Florida landlord-tenant, property management, property owner attorneys at HD Law Partners today with any questions.
Resource:
forbes.com/sites/forbesrealestatecouncil/2018/12/12/what-landlords-need-to-know-about-selling-a-tenant-occupied-property/#605ab2974b76