Hurricane Irma's Devastation Still Not Completely Repaired, Even As We Approach Hurricane Season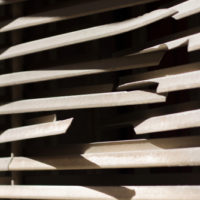 Hurricane Irma cost the state of Florida approximately 2 million visitors and a loss of $1.5 billion in visitor spending. According to analyses, most waterfront tourism destinations also saw dramatic declines in the days immediately before the hurricane hit, which must also be taken into account in determining total lost income due to the storm event.
These statistics indicate just how important it is for hurricane claim insurance companies to thoroughly compensate businesses for damages, including lost business income, especially as we start to prepare for the next hurricane season.
South Florida Hotels Hit Hard
Perhaps no business owners feel this loss more than South Florida hotels, some of which have still not reopened due to significant water damage. In the days before the storm hit, a lot was done to move everything that was outside inside, as well as take other precautions that undoubtedly interfered with guests staying there, including staff and guests evacuating the hotel. The storm did damage to guestroom buildings, spas, drywall, paint, carpeting, and furniture, leading to mold and mildew, and occupancy inevitably plummeted long after the storm passed.
Expensive Construction Permits Affecting All Businesses
Unfortunately, Irma has not just affected the tourism side of business, but the entire South Florida construction injury, as the cost of obtaining construction permits have doubled. Even while businesses and residents obtain their roof permits, work still cannot be done because there is now a major tile backlog, leaving a number of people without protection on their roofs while the next hurricane season quickly approaches.
Keys Residents Struggling To Rebuild
In addition, a number of Florida Key residents continue to struggle to rebuild their homes and lives almost one year after the category four storm, especially areas like Big Pine Key and Marathon. A number of these dwellings still have a significant amount of damages from five feet of water coming in during Irma, and cannot be reopened or occupied yet.
Florida Hurricane Claim Insurance Attorneys
If your business or residence has suffered from damage due to hurricane Irma or another disaster, remember that your first point of communication with the hurricane insurance company is very important. You will want to keep the following in mind:
Keep all communication in writing;
Keep detailed notes on everything that is discussed and keep these with all of your past records;
Document damages thoroughly and err on the side of including versus excluding something;
Do not consent to being recorded in any dealings with the insurance company;
Read all of your policy documents carefully; and
Value any and all witnesses.
Work with one of our experienced Florida hurricane insurance attorneys at HD Law Partners today to file an insurance claim in order to ensure that your claim is not unfairly denied.
Resources:
hotelmanagement.net/operate/one-year-later-florida-hotels-take-stock-irma-s-effects
bradenton.com/news/state/florida/article216477095.html
winknews.com/2018/08/20/marco-island-construction-permits-double-in-wake-of-irma/