Hurricane Irma Powers More And More Insurance Claim Denial Lawsuits Against Insurers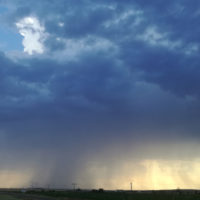 According to recent reports, the top 20 property insurers in Florida were served with more than 10,000 lawsuits over hurricane Irma claim denials just between January and March, reflecting a more than 61 percent increase from last year.
Universal Property & Casualty Co.—Florida's largest insurer—noted that the company has received close to 80,000 Hurricane Irma-related claims, including many from Broward, Miami-Dade, and Palm Beach counties. In addition, Irma-related claims account for close to 60 percent of all new claim-related litigation filed against Citizens Property Insurance Co. (the second largest insurer in Florida).
Inadequate Recovery Also Remains an Issue
Not all of these claims involve outright denials; a good percentage also involve challenges to the companies' decisions about the scope of damages, arguing that the amount paid to homeowners was inadequate. A good percentage also involved the determination that policyholders were owed nothing at all because the loss calculated did not surpass the policy deductible.
Corruption within the National Flood Insurance Program?
In late April, CBS News ran coverage of flood insurance claim denial and delay within the National Flood Insurance Program, which was established to help flood victims, and is run by the Federal Emergency Management Agency (FEMA). Insurance premiums and taxpayers fund the program with approximately $3 billion in funds each year.
Reportedly, FEMA outsources most of their policies to private insurance companies known as "write-your-owns." These private insurers are paid out of the same funds that are supposed to go to flood victims; in fact, in some years, two-thirds of that budget goes to the private insurance companies and the attorneys who represent these private insurers. Thus, in essence, homeowners are funding the attorneys who fight them in court.
Fort Myers Florida Hurricane Insurance Claim Denial Attorneys
The hurricane season is less than a month away. It is a tragedy for homeowners to pay into hurricane insurance for years, only to be denied assistance when they really need it, post-Hurricane Irma. New insurance-loss estimates from Hurricane Irma surpass $7 billion, even as more and more claims continue to be filed. The vast majority of these involve residential property in southern parts of the state, and more than 30 percent of them were closed without any payment whatsoever.
If your home suffered a loss due to the hurricane, contact our experienced Florida hurricane insurance attorneys at HD Law Partners to obtain our assistance with filing a claim or challenging a denial or inadequate amount of recovery for your loss.
Resources:
http://www.sun-sentinel.com/business/fl-bz-hurricane-irma-suits-on-rise-against-insurers-20180502-story.html
https://www.orlandoweekly.com/Blogs/archives/2018/04/11/hurricane-irma-insurance-losses-in-florida-pegged-at-nearly-74-billion
https://www.cbsnews.com/news/national-flood-insurance-program-meant-to-help-victims-spends-millions-fighting-claims/