Hurricane Claims Process For HOA Buildings Insured Under Standard Flood Insurance Policy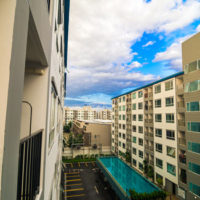 Recently, the Federal Emergency Management Agency (FEMA) released guidelines concerning the flood claim process for buildings that are part of a Standard Flood Insurance Policy (SFIP), attempting to expedite payments to policyholders after inspecting damages.
In some circumstances, FEMA is also empowered to authorize payments to policyholders even before inspections are done if the policyholder needs to cover an emergency expenditure (such as temporary housing) after the disaster.
HOA Contracts & Emergency Powers
The process of repairing and mitigating damages under programs like these can be very confusing. For example, while policyholders have an obligation to mitigate damages as much as they can, they are also told not to enter into any contracts without first running them by the homeowners' association (HOA) and/or board first.
In addition, homeowners association should ensure that there are separate contracts for each unit and, if possible, have the owner of that unit separately contract for any emergency services such as water extraction from their unit. However, if this is not possible due to emergency circumstances, homeowners associations should exercise their rights under Florida law to ensure that any contract signed indicates that the HOA is only acting as an agent given the emergency circumstances. These powers are available on a very limited basis for the sake of protecting public health and safety.
Filing Your Claim
If you've suffered a flood loss, you should report your claim as soon as you can. According to the FEMA National Flood Insurance Program (NFIP), the process is as follows:
You report the loss to your insurance carrier;
The adjuster from the carrier then inspects the property and should ask you if you want to request an advance payment from the insurer;
The adjuster sends you a detailed cost estimate of the damage and a proof of loss. If you agree, you sign the proof of loss form then and there; if not, you will work with the adjuster to compromise (and this is where working with an attorney representing you may also be helpful);
Eventually, if you are unable to come to an agreement, you complete the proof of loss form for the amount you are requesting, and send this (along with documentation) to the insurance carrier;
If the insurer disagrees, they will only issue payment for the undisputed amount, and typically send a denial letter explaining their reasons for denying that portion that was disputed. Again, this is a time when working with an experienced flood insurance claim attorney could be beneficial in helping to ensure that you obtain what you need; and finally
For any denial of payment, you can submit an amended proof of loss statement back to the claim examiner or a formal complaint to FEMA, or you can file an official lawsuit against your insurer.
Homeowners Association Insurance Claim Attorneys Serving Florida
When you are a homeowners association dealing with individual unit owners, and many have suffered flood losses, you want to ensure that you comply with each and every required step based on the NFIP policies. Contact HD Law Partners today to find out how we can help.
Resource:
kbrlegal.com/wp-content/uploads/2017/09/NFIP_Flood_Claim_Process-003.pdf