How Long Will It Take to Get a Hurricane Insurance Settlement in Florida?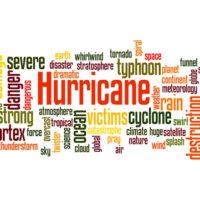 If your home was damaged or destroyed by a hurricane, every passing day might seem like an enormous challenge. Obviously, you want to receive a quick and fair settlement offer from your insurance company, but that's rarely the case.
When filing an insurance claim after your property was damaged by a hurricane, you may wonder how long it will take to receive the settlement offer and get compensated for your damages and losses.
If your insurance company does not respond to your hurricane claim or refuses to make a fair settlement offer, do not hesitate to speak with an experienced hurricane insurance attorney in Fort Myers. Schedule a free consultation with our knowledgeable lawyers at HD Law Partners to discuss your case.
Hurricane deductible and its role in the timeline of your insurance claim
A hurricane deductible plays a major role in the timeline and outcome of your insurance claim in Florida. Insurance companies often require their policyholders who live in high-risk areas to pay a hurricane deductible, which is a certain amount that must be paid out of pocket before the insurer covers the policyholder's hurricane-related damage.
Failure to pay a hurricane deductible in a timely manner may delay the acceptance or payment of your insurance claim. You should review your insurance policy to find out more about the hurricane deductible.
How long will you have to wait to receive hurricane insurance settlement?
Under Section 627.70131, Florida Statutes, insurance companies are legally required to respond to a claim within 14 days to acknowledge receipt of the claim.
Then, the insurer must either approve or deny the claim within 90 days of receipt. Under Section 627.4265, Florida Statutes, once your claim has been approved, the insurance company has 20 days to make the payment.
If your claim was denied, the insurer is required to explain in writing the reason for denial. If this happens, contact an attorney immediately to appeal the claim denial.
Depending on the circumstances of your case and the extent of hurricane-related damages, you might have to wait a few months to receive a hurricane insurance settlement. If you are represented by a skilled lawyer, however, you could potentially be able to settle your claim within a month or so.
How an attorney can speed up the hurricane insurance settlement process
If your property suffered hurricane-related damage, you should not hesitate to contact an attorney to help you file a claim and receive the compensation you deserve.
A knowledgeable attorney knows the ins and outs of the insurance claims process and can help you expedite the process. Unfortunately, insurance companies are only looking out for their own interests and have various tools and resources to delay, undervalue, and deny legitimate homeowners' insurance claims.
You can benefit from hiring a Fort Myers homeowners' insurance attorney because your attorney can:
Help you build a strong case;
Evaluate your damages and losses properly;
Estimate how long it will take to get a settlement;
Negotiate a fair settlement offer;
Appeal the denial of your claim;
Ensure that you do not accept a lowball settlement offer; and
If necessary, file a lawsuit to litigate your case.
Here at HD Law Partners, our Fort Myers hurricane insurance attorneys can help you speed up the insurance claims process and ensure that you get compensated for your hurricane-related damages and losses as soon as possible. Schedule a case review with our attorneys by calling at 813-964-7878.
https://www.hdlawpartners.com/my-homeowners-insurance-company-requests-a-sworn-proof-of-loss-spol-what-is-it-and-what-should-i-do/