How Long Does It Take to Receive PIP Compensation?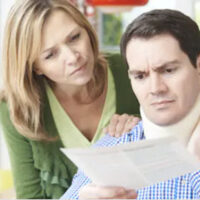 Vehicular accident injuries can leave people coping with medical bills, lost wages, and other financial burdens. In Florida, many turn to their Personal Injury Protection (PIP) insurance for relief, as these plans are designed to provide immediate coverage, regardless of fault.
To explore how PIP works, including what factors influence the timeline and what steps you can take to achieve timely damage recovery after an accident, schedule a conversation with a Tampa personal injury attorney. Seasoned injury lawyers regularly work on accident claims and are familiar with how to strengthen claims and situations where alternative forms of recovery should be explored.
Factors that Can Influence the Timeline of PIP
Personal injury protection, commonly referred to as PIP, is required for all drivers in Florida. This insurance coverage is intended to provide immediate medical benefits and income replacement for policyholders should they be injured in an automobile accident. Typically, PIP will cover 80% of medical expenses and 60% of lost wages, but there may be unique policy limits and terms to review.
Circumstances that can influence PIP recovery:
Whether the insurance company was promptly informed. It is crucial to report the accident to your insurance provider as soon as possible. When there is a delay in reporting or a failure to inform the provider of a crash, it creates processing delays.
Seeking medical care. Getting medical attention immediately after the accident is vital for your well-being and your claim. In fact, in order for your PIP coverage to apply you will need to receive medical treatment within 14 days of the accident.
Company procedures. Depending on who your insurance provider is, you will have to follow their own PIP claim filing procedures. Because each company has its own rules and regulations, the processing timeline can vary based on the company workflow and how many claims are being processed alongside your own.
If you encounter upsetting challenges or unexpected delays in receiving your PIP compensation, consult with a seasoned Tampa personal injury attorney. Because they work on a wide array of claims, attorneys can navigate the complexities of the claims process on your behalf, ensuring that you receive the full benefits you need to move past the injurious incident.
Document Expenses and Cooperate with Your Insurance Company
As you move to obtain financial recovery, be sure to maintain records of all expenses incurred due to the accident, including medical bills, prescription costs, and transportation expenses related to your treatment. And respond in a timely manner to any requests for information or documentation from your insurance company. You want to be sure that the company has the evidence they need to process the claim as quickly as they are able.
Are you upset with how long it is taking you to receive compassion through your PIP coverage? The lawyers at HD Law Partners can advocate for your rights and ensure that you receive the full benefits you are entitled to under your policy. To have a legal professional on your side, call 813-964-7878 for a fee-free consultation.