How Is a FL Adjuster Different from an Attorney?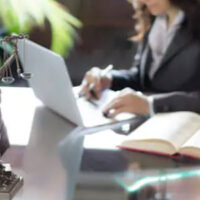 When pursuing a personal injury claim, you will encounter professionals who play pivotal roles in assessing your claim and financing your settlement agreement. Two key players in the process are adjusters and attorneys. While both of these experts are skilled negotiators who have a thorough understanding of how insurance settlements work, acknowledging the differences between the two can help you navigate your specific situation effectively.
Basically, adjusters work for insurance companies while injury attorneys represent the injured party's interests, provide legal advocacy, and ensure that their clients receive fair compensation. Connect with a Tampa personal injury attorney to have your situation reviewed by a legal professional.
Roles, Responsibilities, and Areas of Expertise
Because a Florida insurance adjuster works for an insurance company, their primary responsibility is to investigate insurance claims, evaluate damages, and negotiate settlements to settle claims for their employers. It is in the company's financial interests for adjusters to connect individuals with small payouts while still adhering to the terms of the insurance policy.
Conversely, a Tampa injury attorney represents the injured party, so their role is to advocate for the rights and interests of the injured party and maximize settlement amounts, when possible. If you choose to hire an attorney, they will gather evidence and negotiate with the insurance company to be sure a full settlement amount is reached. They will push back on lowball offers.
In the business of comprehending the ins and outs of insurance policies, insurance adjusters use their professional knowledge to review claims. They usually have a lot of experience in insurance regulations and industry practices, and they use this background to support the long-term goals of their employer, the insurance company, which can influence their approach to handling claims.
Injury attorneys specialize in personal injury law, so they are informed on Florida's legal system, personal injury statutes, case law, and court procedures. Attorneys work exclusively for the injured party's benefit, ensuring their rights are protected and that they receive fair compensation. They have a fiduciary duty to their clients, so there is an obligation to provide zealous representation and ensure that their clients' rights are upheld.
Negotiations and Court Representation
Usually personal injury claims are solved through the negotiation process, adjusters and attorneys work through the details and are able to land on a settlement amount that is acceptable to everyone involved.
Should a settlement agreement be too out of reach for negotiation, the claim could go to court. At this point, an adjuster will step out of the process as an insurance adjuster's role is limited to pre-litigation negotiations and claim settlements, but your Tampa personal injury attorney will continue to push for the compensation you need. Lawyers have the legal skills and courtroom experience to advocate for their clients effectively.
Could a skilled injury attorney help you receive the compensation you deserve? Attorneys and adjusters have distinct roles in the recovery process. To have a seasoned professional fighting for your rights, connect with the attorneys at HD Law Partners. Call 813-964-7878 for a no-cost consultation.