How Inadequate Security Could Result In Legal Action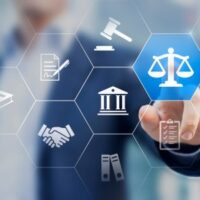 Inadequate security at a Florida property can result in a wide range of dangerous outcomes, including theft, vandalism, assault, and serious injuries. And because these types of incidents can cause significant harm, both to the property owners and the individuals who visit the property, costly legal fights are possible.
If you have been hurt due to negligent security, or if you are a business owner who has been accused of not providing adequate security, an accusation you believe to be untrue, talk to a Florida private security attorney about next steps.
Liability and Collecting Evidence
Property owners have a legal obligation to provide reasonable security measures to protect their employees, guests, and visitors. If a property owner fails to do so, they will likely be held liable for any harm that occurs as a result of their failure to provide a safe space. For example, if a visitor is mugged or assaulted on the property, and the property owner failed to install proper lighting, locks, or security cameras, they could be held liable.
Because it is always more cost effective to prevent a legal dispute than to be involved in one, a Florida private security attorney could provide a valuable service in reviewing any areas of vulnerability. Professionals can help property owners identify potential areas of risk and provide recommendations for improvement. They can also help property owners understand their legal obligations with regard to security and develop a plan to minimize the risk of liability.
And if there is an accident or a security breach, it is important to collect and analyze evidence to protect your rights without delay. Once you, as a business owner, contact your legal team, they will work to collect surveillance footage, witness statements, and police reports, and use these to shield you from undesirable outcomes.
Talk to a Florida Security Attorney Today
By working with a Florida private security attorney, property owners can take preventative measures to reduce the risk of liability. This may include installing security cameras, upgrading locks, improving lighting, and implementing security procedures.
And while hiring an attorney may seem like an added expense at first, it can actually save property owners money in the long run. By reducing the risk of liability, property owners can avoid costly lawsuits and settlements, and minimize the risk of damage to their reputation.
The reality is inadequate security at a Florida property can lead to serious legal action, causing harm to both property owners and individuals who are on the property. By working with a Florida private security attorney, property owners can protect themselves. Also, individuals harmed can fight for compensation as a result of security failures.
Are you a Florida property owner who is concerned about liability and security? To protect their interests, it is important for property owners to understand the consequences of inadequate security and the importance of hiring a Florida private security attorney. Bring your question to the legal professionals at HD Law Partners. Call 813-964-7878 to schedule a free consultation.