How Florida Homeowners' Associations Can Safely Manage Coronavirus-related Legal Concerns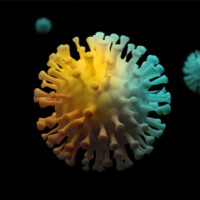 Increasing issues associated with COVID-19, the coronavirus, have caused a number of issues in Florida to the point where Governor DeSantis had to declare a State of Emergency. At this point, there is not only an increased risk to the elderly and those with compromised immune systems, but to everyone, as we know so little about the transmission of the virus and how it operates.
As a result, we are receiving a number of questions from parties with concerns surrounding the coronavirus; one of them being homeowners' associations and boards that are concerned about how the virus might affect their residential communities and what can be done to protect them, as well as any management issues that could arise as a result.
Consult an HOA Attorney & Maintain Balance by Taking Precautions but Not Overreacting
It is important that associations do not take drastic measures such as prohibiting anyone who has traveled to certain areas from returning to their homes or pursuing emergency statutory powers without first consulting a homeowners' association attorney. Instead, it would be better to try and strike a balance between ensuring that associations are not negligent in ignoring the threats that the virus poses – especially when it comes to certain communities with open layouts, whereby residents are constantly coming into contact with each other in common areas – and overly restrictive protocols that unnecessarily restrict residents' freedom, which could lead to legal challenges.
Suggested Safety Measures
Below, we discuss some suggested points and protocols that could be discussed and pursued in terms of basic preventative and safety measures to protect residents in homeowners' associations:
Ask residents to limit all guests and be on the lookout for any short-term rental activities that could be violating governing documents, such as Airbnb rentals
Place hand sanitizer stations in areas with high traffic
Educate residents about travel-related exposure
After meeting with counsel and your board to discuss any emergency powers that the board may need to utilize in order to protect residents, also discuss any rules or actions that should be taken concerning the use of common areas, including any social events that need to be canceled in order to protect residents' health. If there are concerns about how to hold board meetings given concerns over the virus, note that you may be able to explore the use of in-house cable channels to broadcast the meetings so that residents can view them in their homes, instead, more safely
Make sure that you have updated emergency contact information for all residents
Let residents know that if they have any questions or concerns, they can contact the Florida Department of Health hotline at 1-866-779-6121
Contact Our Florida HOA Attorneys with Any Questions or Concerns
Homeowners' associations play important roles in not only managing the operations and upkeep in these communities, but also in ensuring that residents are properly protected. At HD Law Partners, our Tampa homeowners' association attorneys provide knowledgeable, proactive legal representation that associations can count on. Contact us today to find out more.
Resource:
insurancejournal.com/news/southeast/2020/03/11/560811.htm
miamiherald.com/news/business/real-estate-news/article240916146.html
https://www.hdlawpartners.com/court-allows-tenant-harassed-by-another-tenant-to-hold-landlord-liable/