Homeowners Associations, Insurance, And Leaky Windows After Florida Hurricanes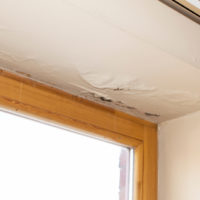 When it comes to figuring out whether a homeowners' association is liable for damage, it largely depends upon a) what caused the damage and b) the declaration of condominium.
Take, for example, windows in Florida homeowners' associations that started leaking after Hurricane Irma: As a general rule, any damage done by a hurricane falls on the responsibility of the association and its insurance policy.
The Law in Florida
The Florida Legislature requires lower or stable insurance premiums for associations in order to protect the safety, health, and welfare of Florida citizens. This includes adequate property insurance for full insurable value, replacement cost, or similar coverage, and this includes coverage sufficient to the probable maximum loss for communities for a 250-year windstorm event.
Determining Cause Is Key
However, figuring out if the leaks are actually due to the hurricane—or something else—can sometimes be challenging, and typically requires that the member consult with a professional to determine the cause of the damage. If, in fact, the damage was due to the hurricane, then the association is likely responsible for making repairs and the member would need to cover anything associated with the repair, such as the paint, window coverings, etc.
If, instead, the damage is caused by normal wear and tear or another cause, parties should look to the condominium agreement to determine if it addresses the circumstance. Many of these documents indicate that unit owners are responsible for normal wear and tear; thus, the owner/member would need to cover the cost of repairing or replacing the window.
Mechanisms to Alter Responsibility
Still, it is also entirely possible for an association agreement to explicitly address damage done by hurricane events and to place the responsibility on the owner instead of the association and its insurance. For example, while the law may encourage associations to have hurricane insurance to cover property damage, that doesn't mean that the responsibility for repairs and replacement of windows can't still be placed on individual owners. Thus, when these types of questions come up, it makes sense to consult with an experienced Florida homeowners' association attorney in order to determine the best course of action.
In addition, homeowners' agreements also often contain Alternative Dispute Resolution (ADR) provisions, which mandate that if disputes arise over issues like these, the relevant parties go through ADR instead of filing in court. Making sure that, as an association, you abide by the association agreement is important, as you do not want to risk leaky windows leading to mold or mildew issues, which could lead to health claims.
Florida Homeowners' Association Attorneys
At HD Law Partners, our Florida homeowners' association attorneys provide the proactive legal representation you can count on as an association. With over 40 years' combined experience, we have the expertise to ensure that you are fully protected. Contact us today to find out more.
Resource:
.leg.state.fl.us/Statutes/index.cfm?App_mode=Display_Statute&URL=0700-0799/0718/Sections/0718.111.html