Guidance Through The Appeal Process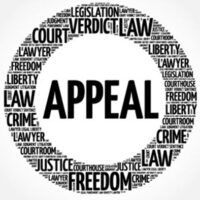 If you were recently involved in litigation and found yourself unhappy with the outcome, there may be another way to secure the results you were seeking. The judicial system offers citizens appeal options if they believe errors were made. Appealing a ruling is entering the appellate process. Essentially, another court will review the case and will determine if there were mistakes or if the ruling that was made is solid and should stand.
The appeal process can be complicated, but there are Tampa appellate attorneys who can guide you each step. This is true if you are looking for a professional to review a case determination and assess the strength of your appeal or are already confident in your appeal and need a seasoned lawyer to represent you from start to finish.
Strengths and Weaknesses Must Be Assessed
Before taking action, an attorney will look over all the facts of your case and provide an honest assessment of the possibility of a successful appeal. Candid review is essential, as you do not want to enter the appeal process without an understanding of the costs associated with appealing and what strengths and weaknesses exist.
Some of the things an appeal lawyer can provide:
Assessment of strengths and weaknesses
Creation of appellate strategies
Review of trial transcripts to look for mistakes
Research issues that can support your appeal
Draft briefs and edit petitions
Analyzing past cases and case laws to support your claim
Present arguments on your behalf
Prepare and file motions
And, depending on the type of case you are appealing, an attorney could also negotiate settlements. For instance, if you are appealing the decision in a personal injury case because you believe you did not receive the financial compensation you deserve, your attorney could fight for your rights throughout the appeal process and negotiate a new offer, if appropriate.
Talk to a Lawyer About Your Case
If you are ready to have extensive knowledge and persuasive representatives working to fortify your appeal, talk to a Tampa personal injury attorney. There are many details to consider and a professional can promote your best interests in ways you are likely to be unaware of without extensive judicial knowledge.
Litigation is not always simple, but there are individuals who work on litigation and appeals for decades, learning the ins and outs of how to help individuals who feel they have been wronged by the justice system in the process.
Do you need the analytical talents of an attorney on your side after losing a case? You may have the opportunity to secure a win through the appeals process. To learn what options you have, discuss your case with a seasoned attorney. The compassionate and aggressive legal team at HD Law Partners is committed to fighting for your rights, from an initial filing through an appeal process, if needed. We won't stop fighting until you receive fair treatment from the Florida judicial system.  To access the legal support you need, call 813-964-7878 to schedule a free consultation.