Florida's New Assignment of Benefits Law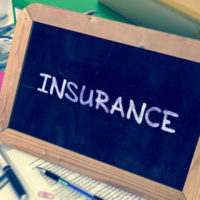 A new assignment of benefits (AOB) law that came into effect here in Florida in July alters the practice of policyholders assigning third-party claim benefits of an insurance policy and could very well change the insurance litigation landscape in Florida.
The Bill's Provisions
Prior to now, the combination of this practice with Florida's one-way attorney fee statute allowed policyholders to recover attorney's fees from an insurer.  However, the new law that went into effect establishes a number of requirements when it comes to assignment agreement, including:
Prohibiting certain fees and provisions;
Requiring insurers to report data on claims being paid by early 2022;
Transfers multiple pre-suit duties to assignees; and
Starting in 2023, enables insurers to prohibit assignment, revises the state of Florida's one-way attorney fee statute, and requires service providers to provide insurers with at least 10 days' notice before filing a legal complaint.
Purpose & Effect
According to the legislators behind it, the law was passed in response to a decade of "abusive litigation tactics in Florida's market." However, the bill has been labeled a "consumer protection measure," passed in response to a policyholder benefit that has caused higher rates for Florida property owners.
According to some sources, AOB lawsuits have exploded in recent years – especially in South Florida – leading to some insurers to increase rates for most-all of its homeowner's policyholders to offset litigation expenses. That being said, insurers have also cited the fact that three hurricane seasons in a row have created certain unavoidable obstacles when it comes to elevated insurance rates. In addition, it is important to note that the insurance industry is celebrating this as a legislative victory, and while they expect a reduction in AOB litigation, they do not expect an overall reduction in insurance litigation.
Other Measures Now in Effect
In addition to AOB reform, other legislation – referred to as Florida's omnibus insurance bill – will also have effects on the state insurance industry by imposing a right to contribution for defense costs for insureds who owe a duty to defend an insured. This is expected to have an important effect on construction defect claims and litigation, where an insured is covered under multiple insurance policies. While, historically, the first insurer would end up covering defense costs, now, these expenses are apportioned in accordance with the terms of the policies. The bill also makes some important changes to Florida's bad faith statute, precluding parties from filing Civil Remedy Notices for 60 days after an appraisal is invoked in residential insurance disputes, essentially allowing insurers to pay appraisal awards without potential liability for extra contractual damages. 
Contact Our Florida Insurance Litigation Attorneys with Any Questions
If you have any questions about the effect of the new law, or any insurance legal issue, contact our Sarasota insurance litigation attorneys at HD Law Partners today to find out how we can help.
Resource:
flarecord.com/stories/512713451-insurance-office-foresees-difficult-road-ahead-of-new-assignment-of-florida-benefits-law