Florida Legislator Proposes Legislation Removing Consumers' Ability to Sue Insurance Companies for Bad Faith in Court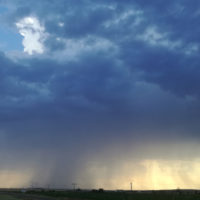 Proposed changes to the law in Florida could ultimately affect the ability for policyholders to hold their insurance companies accountable in terms of delaying or failing to settle claims, including those related to hurricane relief. A bill recently submitted to the legislature would make a number of changes that would cripple the ability for the consumer to go after their insurance company in the face of bad faith behavior, including taking the claim away from a jury and placing it into the hands of an administrative judge and denying the consumer the right to discovery, which would effectively leave them without any evidence, and without a case.
Current State of "Bad Faith Insurance Law" in Florida
Florida imposes what's known as a "duty of good faith" when it comes to settling a claim with the insured or a third party, which means acting "fairly and honestly" towards its insured with regard to their interest. This means that the insurer cannot expose the insured to increased liability by failing to settle any claims against the insured, nor can they harm a third party to the insurance contract by failing to settle a claim.
An insurer also owes two major contractual duties to the insured—the duty to indemnify (payment on a valid claim)—and to defend against any third party lawsuits brought against the insured in court. In other words, the insurer owes a fiduciary duty, whereby they cannot act on the sole basis of its own interests when it comes to negotiating claims. If the insurer does not attempt to negotiate in good faith, a bad faith claim can currently be filed against them. In deciding on the claim, a court focuses on the insurer's conduct; and while a failure to settle does not necessarily constitute "bad faith," the insurer must initiate settlement negotiations and, if it fails to reach a settlement, it has the burden of demonstrating that it did so because there was "no realistic possibility of settlement within policy limits." Ultimately, the court relies on the "totality of circumstances" standard and makes its determination on a case-by-case basis. The courts have established a strong precedent that determining whether or not an insurer has acted in good faith is a question for the jury, not the court.
How That Would Change
The proposed legislation would effectively undo this case law and mandate that anyone claiming a violation of an insurer's duty of good faith would have to file an administrative complaint with the Department of Financial Services, which would first determine "the sufficiency of complaints." If the department determines that the complaint does not meet very specific requirements, that complaint would automatically be dismissed.
Contact our Florida Insurance Claim Attorneys to Find Out More
If you have questions regarding exposure to bad faith or extra contractual liability, contact our Florida insurance attorneys at HD Law Partners today to find out more about our services.
Resources:
flsenate.gov/Session/Bill/2019/751/BillText/c1/PDF
wfla.com/8-on-your-side/investigations/change-in-insurance-law-would-take-away-consumers-day-in-court/1851917864
http://A Look at Hurricane Michael's Damage in Florida & New Rules for Insurance Companies