Florida Court of Appeals Upholds Protection of Insurance Company's Trade Secrets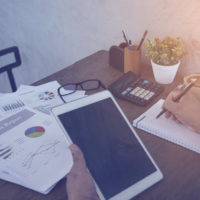 On Monday March 20th, a Florida appeals court sided with State Farm Florida concerning a dispute over whether insurance policy information can technically be considered a "trade secret" shielded from public disclosure. Insurance policy information frequently contains confidential business information which, if viewed by other companies, could provide them with a competitive advantage. While insurance companies have long been required to file such information with the government through the Quarterly and Supplemental Reporting System, companies like State Farm have sought to keep this information confidential (i.e. not disclosed to the public) precisely because the information could be used by competitors if made public.
After a Leon County circuit judge agreed with State Farm on this issue last year, the Office of Insurance Regulation (OIR) decided to appeal it in an effort to release the information to the public. However, on Monday, the three-judge appellate panel disagreed with the OIR that keeping the information confidential would harm consumers, undermine transparency, and increase the OIR's administrative burden.
The Law in Florida
Florida law defines trade secrets as information (including a formula, pattern, compilation, program, device, method, technique or process) that derives independent economic value (actual or potential) from not being generally known to (and not being readily ascertainable by proper means by) other people who can obtain economic disclosure or use (providing, of course, that these efforts to maintain its secrecy are reasonable, given the circumstances). For this precise reason, the Florida legislature purposely exempts trade secrets from the state public records law.
In this case, all that State Farm needed to do was present evidence that its data meets the Legislature's definition of trade secrets. In doing so, it was clear that, if the information was made public, a competitor could use State Farm's data to see where the company is growing and proceed to use that information in order choose where they might have an economic advantage without having to invest marketing funds. While the OIR claimed that it needed to provide the data to the public in the form of reports listing the top 25 property insurers, the judges disagreed with the agency, finding that this objective did not supersede the Legislature's intent to protect businesses' trade secrets.

Florida Business & Insurance Attorneys Serving Orlando, Sarasota, and Tampa
You have a right to protect your company's trade secrets and other confidential business information that could be used by other companies or individuals to gain a competitive advantage.
At HD Law Partners, we have been providing excellent legal representation for insurance and other companies in Florida communities for years. Contact us today to obtain valuable and comprehensive legal advice from our team of experienced Tampa business lawyers.
Resource:
orlandosentinel.com/business/os-bz-nsf-state-farm-florida-ruling-20170320-story.html