Florida Braces Itself For 17 More Weeks Of Hurricane Season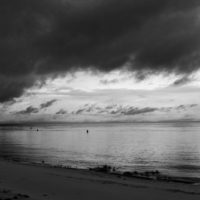 You may not realize that, even as of early February, Florida still technically has 17 weeks left of hurricane season, with more and more potential property damage looming. As a result, emergency management officials in Sarasota and surrounding areas are scrambling to put lessons learned after Irma into practice to get ahead of more damage that could be coming to the state of Florida.
Two-thirds of hurricane-related deaths occur due to flooding and storm surge. Some of this organizing involves identifying which buildings can serve as emergency shelters, as well, as how evacuation centers are opened to the public and are both wheelchair-accessible and pet friendly.
Applying For Funding
What does this mean for all of the property damage, and the many individuals dealing with filing insurance claims, and either having those claims denied or delayed? Sarasota County is reportedly in line to receive $8 million in state mitigation funding to make structures more resilient in general.
In addition, Alachua County was recently granted $200,000 to protect houses specifically from future hurricanes. The grant came from the Florida Division of Emergency Management to reinforce housing structures so that they will survive storms like Irma. The "Hurricane Loss Mitigation Program" is expected to provide enough funding to help around 35 homeowners, and carries application deadline of March 9th. The program will help with costs such as installing hurricane resistant windows and straps, as well as roof coverage. The grant will be distributed based on need, annual household income, and the number of residents in the home.
Are You Still Waiting For Hurricane Irma Assistance?
While Hurricane Irma is long gone, hundreds of thousands of Floridians were left in its path of destruction. According to the Consumer Federation of America, the storm resulted in around 450,000 claims for insurance payments—350,000 for wind and 150,000 for flooding. Claims for wind damage alone are estimated to exceed Hurricane Andrew's $25 billion in payments, and FEMA-insurance payments could reach $15 billion.
Below, we provide some tips on how to help ensure that your claim is successful:
Report your claim as early as possible;
Keep meticulous documentation of every communication you have with your insurance company;
Keep all of your receipts for expenses related to repairs, as well as any related living expenses;
Ask questions of your adjuster—such as whether they work for the insurance company or are independent;
Note that disaster assistance is available from FEMA;
Contact your home insurer – or have your attorney do so –even if you aren't sure whether you have flood insurance;
Note that damage to your car from any downed trees should be covered under your comprehensive auto insurance; and
Be wary of anyone who shows up at your door claiming to work for the insurance company.
Florida Hurricane Insurance Claim Attorneys
Similarly to working with an attorney to file an insurance claim, your chances in applying to receive funds as part of the program can benefit from working with an attorney to ensure that your application is as complete as possible. If your home or business has suffered from any storm damage, contact our experienced hurricane insurance attorneys at HD Law Partners today to find out how we can help.
Resources:
heraldtribune.com/news/20180209/emergency-officials-prepare-for-hurricane-season-even-as-irma-review-continues
alligator.org/news/article_14aeeb2c-0fb8-11e8-bf1b-cb62944357a3.html