Flood Claims Likely Biggest Headache For Florida Hurricane Victims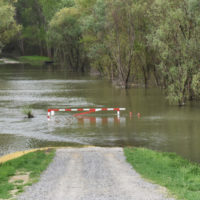 When it comes to hurricane claims, the last thing that any Floridian wants to hear is that their claim has been denied. And yet that is the case for many in our state, especially when it comes to flood claims.
In fact, according to statements made by the Federal Emergency Management Agency (FEMA) in this recent Miami Herald coverage, regardless of what flood zone maps might be telling you regarding whether or not you need to purchase flood insurance, everyone in Florida needs flood insurance.
Irma Delivered Historic Flooding
When Hurricane Irma hit Florida in September, it rolled across the Lower Keys and pushed a storm surge across the islands, continuing to swamp the coastline as it moved along Southwest Florida. Many homes filled up with mud five feet deep, and water swamped the business district, washing out over the seawalls and out of the Miami River. In Jacksonville in particular, the high tide caused the St. Johns River to swell and lead to the worst flooding in a century.
Not Enough People with Flood Insurance
The national flood insurance program is now reportedly $20 billion in debt, largely to due to Irma and Harvey. While, by law, only homes located in high-risk zones with federally-backed mortgages are required to have insurance, this number has dropped by 15 percent over the last five years, according to an analysis found by the Associated Press. This leaves fewer than half of the homes in hazard zones protected from flood damage.
Experts have noted that flood maps can mislead homeowners on actual risks, much like hurricane tracking maps. Floods do not follow the contours of a flood map, and Hurricane Harvey is proof that "moderate" flood zones can generate many claims during storms.
Thus far, flood claims associated with Hurricane Irma have totaled approximately $850 million, with most coming out of Jacksonville and the Florida Keys. Private insurers have paid off an additional 1,700 in flood claims out of a total of 900,000 general hurricane claims, valued at approximately $8 billion.
According to those within FEMA, there are policies that private insurers won't cover, leaving many people needing coverage. There has also been some discussion over whether it makes sense to rebuild expensive property on vulnerable coasts.
Florida Hurricane Claim Denial Attorneys
If your property suffered damage during a hurricane or storm, you should work with an experienced hurricane insurance attorney to file an insurance claim. Too many homeowners remain unpaid and living in hotels to date, and as these programs pay out claims for Irma and Harvey, they will inevitably have less for everyone else. Contact us at HD Law Partners today if you have not heard back on your claim, had it denied, or still need to file it. We are here to help.
Resource:
miamiherald.com/news/weather/hurricane/article203631769.html