Federal Court Rules Florida Businesses Not Entitled To Insurance Coverage For COVID-19 Losses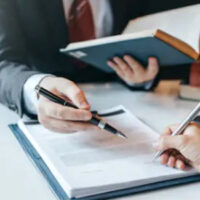 The COVID-19 pandemic created widespread–and unprecedented–disruption to Florida's economy. Many businesses suffered a severe drop in revenue and were forced to temporarily or permanently close their doors. This, in turn, spawned a wave of business lawsuits against insurance companies who denied claims under "all-risk" commercial insurance policies.
Commercial Policies Required "Physical" Damage to Property
The U.S. Court of Appeals for the 11th Circuit, which has appellate jurisdiction over federal cases originating in Florida, recently addressed a series of lawsuits on this issue. The basic question underlying the various cases–captioned here as SA Palm Beach, LLC v. Certain Underwriters at Lloyd's London–was whether COVID-19 caused "direct physical loss of or damage to" insured business property.
As you probably remember, back in March 2020 the governor of Florida issued a number of executive orders restricting the operations of "non-essential" businesses like restaurants and retail stores. Many Florida counties also issued "stay at home" orders that further restricted–or forced the temporary closure of–these same non-essential businesses.
One of the plaintiffs in this case operated a restaurant in Palm Beach. The plaintiff held a commercial property insurance policy from Lloyd's of London. The policy stated the insurer agreed to pay for any loss of business income or extra expense incurred due to "direct physical loss of or damage to" the covered property. (As noted, the 11th Circuit consolidated several cases for review, all of which essentially follow this same fact pattern.) The policy further stated that coverage began 72 hours after the time of said direct physical loss or damage.
Essentially, the insurer's argument was that COVID-19 did not create any "physical" loss or damage to the insured property of the plaintiffs. Indeed, the purpose of such coverage was to assist business owners "repair, rebuild, and replace" damaged physical property. That made no sense in the context of a pandemic-related closure.
All of these cases are subject to the substantive law of Florida. But as is common with insurance litigation, the "diversity of jurisdiction" between the parties meant the various lawsuits were tried in federal court. The 11th Circuit therefore had to determine how Florida insurance law should address this situation.
The 11th Circuit noted that neither the Florida Supreme Court nor the state's intermediate appellate courts had addressed this question in a published opinion. But based on how the majority of other states have dealt with the issue, the 11th Circuit concluded that the Florida Supreme Court would hold the insurer was not liable for coverage in these cases. Accordingly, there was "no coverage for loss of use based on intangible and incorporeal harm to the property due to COVID-19 and the closure orders that were issued by state and local authorities even though the property was rendered temporarily unsuitable for its intended use."
Speak with a Tampa, Florida, Insurance Lawyer Today
If you are involved in an insurance dispute it is important to seek out qualified legal advice from attorneys who understand this field. To speak with a Tampa insurance litigation attorney, contact HD Law Partners today to schedule a consultation.
Source:
scholar.google.com/scholar_case?case=1838465014933997489