Eleventh Circuit Upholds Strict Standard For Finding Insurance Bad Faith Behavior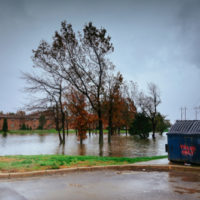 The U.S. Eleventh Circuit Court of Appeals (covering Florida) recently made a decision helpful to insurance companies fighting insurance bad faith claims. Specifically, the court held that no reasonable jury could find that an insurer's failure to disclose information about additional insurance in its statutory insurance disclosure rose to the level of bad faith.
Florida Law: Contents of Policies
In this case, a driver struck a pedestrian, who was badly injured. When the driver's insurer (Allstate) offered full policy limits to claimant, the claimant rejected the offer. Several months later, the claimant informed the insurer that they were willing to settle and requested that the insurer provide disclosure pursuant to Florida law, which lists what every insurance policy must specify. Specifically, every policy must specify:
The names of those contracting;
The subject of the insurance;
The risks insured against;
When the insurance takes effect and the period within which it is to continue;
The premium;
Any conditions pertaining to the insurance; and
Form numbers and edition dates (or numeric code indicating edition dates).
Florida common law also recognizes that insurers must exercise good faith in handling claims against their insureds. If an insurer is found to have acted in bad faith, it is liable for the entire judgement against the insured in favor of the injured third party, including any amounts necessary beyond the policy limits.
However, in order for a claimant to prevail in a bad faith claim, the claimant must show a causal connection between the damages claimed and the insurer's bad faith. The standard of care expected from an insurer in handling these claims against its insured is the "same degree of care and diligence as a person of ordinary care and prudence should exercise in the management of their own business."
The Decisions
The claimant proceeded to once again reject the insurer's offer, claiming that it had failed to satisfy the bare bones requirements of the law because it was missing a statement regarding additional insurance, and then sued the insurer for bad faith, alleging that the insurer failed to settle. The Florida state court (FL Statute §627.4137) found that no reasonable jury could find that the insurer acted in bad faith, and the Eleventh Circuit affirmed this decision on appeal. Although the court agreed that the insurer's response was deficient, it found that this was a simple matter of negligence and could not rise to the level of bad faith, as the insurer's attempts to settle, in general, were consistent, prompt, and reasonably diligent.
Florida Insurance Bad Faith Attorneys
HD Law Partners represents insurers who are being challenged as behaving in bad faith over coverage, damages, liability, or settlements. Contact our attorneys today to find out more—we serve clients in Fort Myers, Orlando, Sarasota, Tampa, and surrounding areas.
Resource:
leg.state.fl.us/Statutes/index.cfm?App_mode=Display_Statute&URL=0600-0699/0627/Sections/0627.4137.html