Driver Error And Pedestrian Negligence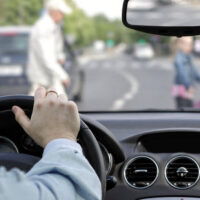 When a person is struck by a car and injured, there could be a range of factors that contributed to the harm. A distracted driver could carry some of the fault, but it is also possible the pedestrian carries a percentage of the negligence resulting in the Florida accident.
In initial damage recovery discussions, who was at fault and what level of responsibility multiple parties hold may not be immediately clear. There may need to be a review of evidence by the insurance adjusters and legal professionals involved in order for the details of a compensation package to come to light. If more documentation needs to be collected in order to prove your need for financial recovery, there are experts that can guide you through the process. Talk to a Tampa personal injury attorney.
Distracted Drivers and Negligence On the Part of the Pedestrian
It is an unfortunate reality that driving distracted can lead to collisions. Whether a driver is texting or trying to open a container of food, anytime a driver has their attention away from the task of driving there is the danger of a crash occurring, and sometimes pedestrians are struck. Failing to obey traffic signs, driving too fast, or being under the influence are behaviors that also pose grave risks.
While it is common for drivers to be the ones held accountable, there are also situations in which pedestrians are at fault. After all, individuals traveling on foot need to follow traffic signals and road rules as well. When a person runs into traffic against a light and is struck, they may be deemed at fault or to carry a degree of fault.
In Florida, fault can be shared and the percentage of fault given to each involved party will then influence the amount of personal injury recovery that can be accessed. While some states have percentages that make a party ineligible, such as a person carrying over 50% of fault is not able to collect damage recovery funds, this type of restriction is not in place in Florida. Even if you are 80% at fault, you could receive recovery funds.
Connect with a Tampa Attorney
Pedestrian injury cases can be complicated and it is possible an insurance adjuster will try to prove that you, not the motorist, carries the most fault. When you hire a Tampa personal injury attorney, a legal professional will fight for your right to damage compensation.
Are you recovering from a pedestrian accident and are unsure of the worth of your insurance claim? Talking to a legal professional can give you a full understanding of the worth of your claim. Then, you will not accept an amount that is far lower than what you're entitled to. To pave a path forward, connect with the aggressive legal team at HD Law Partners. Once our attorneys assess your documentation, next steps can be strategized. With years of personal injury experience, we are committed to fighting for our clients. Call 813-964-7878 to schedule a free consultation.