Differences Between State and Federal Corporate Litigation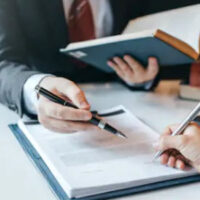 When faced with a corporate dispute, business owners, stakeholders, and their legal representatives need to consider whether the case should be pursued within the state or federal court system. There are key differences between these two options, and a Tampa business & corporate law attorney will listen carefully to the details of your situation and help you make an informed decision regarding next steps.
Jurisdictional Thresholds and Procedural Rules
A primary difference between state and federal corporate litigation is the jurisdictional threshold, which determines where a case can be filed. Within state courts a wide range of cases are handled, but they typically have lower jurisdictional thresholds than cases pursued in federal courts. These thresholds make it easier for smaller disputes to be resolved at the state level.
On the other hand, in order to file a corporate litigation case in federal court certain qualifications must be met, such as the case involving parties from different states or the issue at hand being one that is a federal dispute. Additionally, the dispute amount must exceed a certain threshold, which can vary depending on the type of case that is headed to the federal court system.
Another significant difference between litigation on a state or federal level is the set of procedural rules that will be followed. State courts follow the Florida Rules of Civil Procedure, which is not the same as those of federal courts, who follow the Federal Rules of Civil Procedure. Naturally, there are many similarities between state and federal rules, but there are also differences that can affect the litigation process. For example, the process of gathering evidence can differ between state and federal courts, which can impact the timeline and scope of the case for business owners and their attorneys.
Appeals Processes Can Vary
Another aspect to consider is if you are in a situation that could lead to an appeals process. If so, know that an appeal process will be different in a Florida court than it would be in a federal court. In Florida, appeals from state courts go to the Florida District Courts of Appeal, and federal court appeals go to the United States Court of Appeals for the Eleventh Circuit.
If you have questions about choosing between state and federal court for corporate litigation, bring your questions to a Tampa business & corporate law attorney. A skilled attorney can share with you key differences in jurisdictional thresholds, procedural rules, and the appellate process. Then, you can make an informed decision and increase the likelihood of a favorable resolution to your corporate litigation matter.
Have you been considering moving forward with legal action on a business issue but aren't sure if you are headed to a dispute on a state or federal level? Corporate law can be complicated, but there are professionals who work with business owners every day to help them achieve their legal objectives. When you are ready to work with an expert, talk to the legal professionals at HD Law Partners. Book your commitment-free consultation, call 813-964-7878.