Delayed Concussion Symptoms and Immediate Medical Attention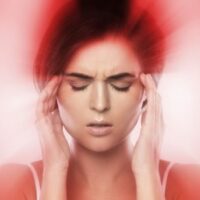 When accident victims sustain a head injury, symptoms do not always manifest right away. Concussions can occur due to slip and fall accidents or traffic collisions and the consequences of an untreated or unrecognized head injury can impact an individual's physical, cognitive, and emotional well-being now and into the future.
Prioritizing one's health by seeking prompt medical attention is crucial. To learn more about the importance of promptly seeing a healthcare professional, both for your physical health and your financial recovery, connect with a Tampa personal injury attorney.
Hidden Dangers of Head Injuries and Delayed Symptoms
Immediate symptoms of concussions included headaches, dizziness, and confusion, but not everyone experiences head injury indicators immediately. There are accident victims who do not have symptoms for hours, days, or even weeks after the initial event, and these delayed symptoms could include mood changes, difficulty concentrating, sensitivity to light or noise, or memory issues. Too often, the delayed onset of symptoms is dismissed by the injured party, and this dismissal could potentially jeopardize their health and legal rights.
Because of the range of injuries that can be sustained in an accident, seeking medical attention immediately after a slip and fall event or traffic collision is essential, even if immediate symptoms are absent. One of the steps a healthcare professional can take is to evaluate the individual and determine if a concussion has occurred.
Early concussion diagnosis allows for the prompt implementation of necessary treatment measures, which will assist in preventing complications. And beyond your physical well being, prompt medical attention establishes a crucial link between the injury and the accident, and documenting the injury through medical records can strengthen a legal claim that gives victims the evidence they need to seek fair compensation for medical expenses, lost wages, and emotional distress.
Facilitating Healing and Alleviating Long-Term Effects
If you are diagnosed with a concussion after a Tampa car collision or slip and fall accident, your treatment will likely focus on rest and avoiding activities that may exacerbate symptoms. Cognitive rest allows the brain to heal, reducing the risk of further injury, so doctors may recommend you take time off work, limit exposure to stimulating environments, and only make a gradual return to normal activities when symptoms improve.
Follow-up appointments with medical professionals are often required so your health can be carefully monitored and progress tracked. In the unfortunate event that more symptoms are felt or initial indoors persist or worsen, further medical intervention, such as specialized therapy or medication.
Receiving a thorough evaluation, early diagnosis, and appropriate treatment ensures your best chance of fully recovering from a concussion, and seeing a doctor means your Tampa personal injury attorney will have access to a medical record to support your claim.
Have you experienced headaches and confusion after a blow to your head? If you aren't sure who to see or how to protect your health and finances after a Florida accident, talk to the attorneys at HD Law Partners. Lawyers are available to protect your rights, simply all 813-964-7878 to schedule a fee-free consultation.