Damage Recovery for High Surgery Charges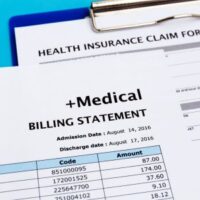 While there are steps you can take to keep you and your loved ones as safe as possible, unexpected accidents happen, and sometimes accident victims sustain difficult injuries, and the road to recovery could involve expensive medical treatments, including surgeries.
If you are facing high surgery charges resulting from an accident it is essential to understand your rights and damage recovery options. Hiring a Tampa personal injury attorney is a key step in seeking justice and ensuring you receive the compensation you deserve.
The Burden of High Surgery Charges
Surgery expenses can quickly become overwhelming as high surgery charges often beyond the surgery itself. These expenses may involve not only the surgical procedure but also include pre-surgery consultations, post-operative care, rehabilitation, ongoing medical treatments, and prescriptions. Sometimes costs are driven up even more by the need for multiple procedures or specialized medical attention.
When individuals are coping with physical pain, dealing with financial strain can be incredibly stressful. On top of healthcare fees there can be lost wages due to time away from work, property damage, and emotional distress.
But while navigating the Florida legal system is not always easy, there are professionals who can guide you through the personal injury claim process and build a strong case for your right to financial recovery for damages and losses.
Once you connect with a lawyer who is familiar with the statutes and regulations governing personal injury claims in Florida, they will begin the process of conducting a thorough investigation into the accident, including gathering evidence, reviewing medical records, and meeting with experts to establish liability and put a true value on the worth of your claim.
With a clear compensation figure in mind, your injury lawyer will negotiate with insurance adjusters on your behalf. Insurance companies may make an attempt to convince an injured party to settle for the lowest possible amount, but a lawyer will fight for a full and fair compensation amount, one that includes coverage for surgery expenses.
Litigation and Contitnengy Fees
While less common than reaching an insurance settlement, if court is required your lawyer will represent your interests in front of a judge and present a compelling case to maximize your chances of receiving fair compensation.
All of this work will be done on a contingency fee basis, meaning you do not have to pay for legal services up front. Instead, your lawyer will only get paid if they win your case, an arrangement that provides injured parties access to legal representation without adding to the financial burden.
In Florida, the statute of limitations restricts the time frame for filing a lawsuit after an accident, so connecting with a Tampa personal injury attorney right away is in your best interests. Delaying the process could jeopardize your chances of recovering damages for high surgery charges.
Is the bill for a surgical procedure causing you stress? With the help of a dedicated injury lawyer, you can seek justice and recover the compensation you deserve. Talk to the lawyers at HD Law Partners to learn more, call 813-964-7878 for a no-cost consultation.