Citizens Insurance Offers To Settle Thousands of Hurricane Irma Lawsuits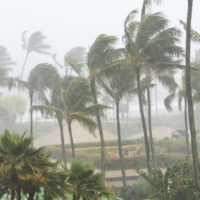 On December 5, Florida-based Citizens Property Insurance Corporation announced that it would be paying a number of appraisers to review various hurricane insurance lawsuits and disputes related to Hurricane Irma and expediting settlement and resolutions of these disputes. Reportedly, if the appraisers cannot come to an agreement, Citizens will resort to paying "umpires" to make binding decisions.
According to the company's chief claims officer, the goal is to settle about 6,500 lawsuits. Still, only a reported 60 plaintiffs have accepted offers from the company since it started contacting plaintiff's' attorneys in mid-October, possibly because a number of claimants may realize that they will not be offered what they need directly from the company.
Hurricane Irma, Citizens Property Insurance, and Current Claims
Hurricane Irma significantly affected Citizens Property Insurance, as a number of Florida property owners had policies with the company. According to reports, just between January and October 2018, there was a 71 percent increase in lawsuits against the company, with more than 1,100 lawsuits filed each month. Of the current 6,500 open Hurricane Irma lawsuits, 84 percent reportedly involve disputes concerning how much money it will take to bring properties back to pre-loss conditions. These involve cases where Citizens either made inadequate payments to policyholders or decided that no payment was due because damage costs did not exceed deductible amounts. 89 percent of the thousands of open lawsuits originated from Broward and Miami-Dade counties, which are home to approximately 51 percent of Citizens' policyholders.
Is Accepting A Settlement Offer Best For A Property Owner?
All too frequently, umpires want to split the difference on a claim, regardless of how much damage a property owner has sustained. Thus, for example, if repairs are going to cost a property owner $100,000, and Citizens offers $5,000, the property owner would have to accept half of what they actually need.
Many also feel that Citizens should have made fair offers from the get-go instead of waiting to be sued and them seeking settlements.  According to reports from February 2018, Citizens chose to fight cases longer and take more cases to trial, spending more per case on defense costs, and likely passing those costs onto its customers. As of April 30, the company was a defendant in more than 10,400 open cases; a reflection of its choice "to fight" rather than settle.
 Contact Our Florida Hurricane Claim Attorneys Before You Accept Any Insurance Settlement
You should never accept a settlement from your insurance company without first discussing with an experienced insurance claim attorney whether you are being offered what you are due. If you have suffered damage due to Hurricane Irma, contact one of our experienced Florida hurricane insurance claim attorneys at HD Law Partners to ensure that you get the compensation you need to help you move on and recover.
Resources:
sun-sentinel.com/business/fl-bz-citizens-to-propose-irma-suit-settlements-20181205-story.html
sun-sentinel.com/business/fl-bz-lawsuits-against-citizens-decline-20180201-story.html
https://www.hdlawpartners.com/a-look-at-hurricane-michaels-damage-in-florida-new-rules-for-insurance-companies/