Case Complexity And Legal Fees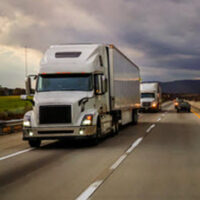 Whether you are considering a personal injury claim because of slip and fall injury or car accident, you may be wondering how your legal fees will be handled. While it is true many personal injury attorneys are paid on a contingency fee basis, there could be additional expenses if a case is particularly complex.
Accessing monetary damages is an important part of healing for many Florida accident victims. After all, they need to pay off their medical expenses to protect their own financial future and often want to hold a negligent person or party accountable to reduce the risks of future harm to others. To learn about the value of your claim and what amount a Tampa personal injury attorney would require to represent you, connect with a legal professional who can review your documentation and quote your possible awards and expenses.
Determining If Research and Investigation Will Be Required
Sometimes a complex case requires a lot of investigation and research, leading to higher expenses. But it is also important to realize that this additional attention could yield a higher settlement award as well.
For example, if there are areas of dispute, hiring a private investigator or financial expert could be a way to strengthen your need for financial recovery. While you will likely be responsible for the fees of these professionals, your attorney should be able to clearly outline why their opinion will be advantageous to your case. Maybe their expert testimony provides the evidence needed to lift your compensation amount for the initial low sum put forward by an insurance representative to the higher amount you are seeking.
While there are many areas of law, you need a personal injury expert to work on your complicated claim or case. If you have a friend who works in real estate law, they could help you in a range of other situations, but a personal injury attorney can supply you with the support you need after you sustained harm due to another's negligence.
Connect with a Florida Lawyer You Trust
There could be a lot of personal information shared during the course of an insurance negotiation, and your financial future could be deeply impacted by a personal injury lawsuit if a settlement amount can be reached. You need to work with an honest attorney you can trust. Before signing an agreement to hire an attorney you aren't sure about, do your research. Talk to a few different lawyers then commit to building a client-lawyer relationship with an experienced Tampa personal injury attorney you feel comfortable with.
Are you confused about who is responsible for your truck accident expenses? High expenses can follow Florida traffic accidents, and you are likely seeking payout on all of the expenses you have gathered as a result of the car crash. The compassionate and aggressive legal team at HD Law Partners can help. Achieving the maximum recovery amount is possible when you hire a seasoned team of experts. To get started, call 813-964-7878 to schedule a free consultation.