Car Wrecks And Fear Of Driving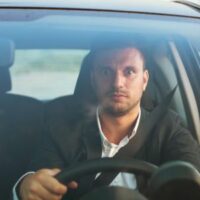 Traumatic events, such as car crashes, can have a lasting psychological impact on individuals. For example, some who are involved in a car crash or witness a severe collision find themselves living with vehophobia. Each time these individuals get behind a car wheel, they may experience an elevated heart rate, sweating hands, shallow breath, and anxious emotions.
Some who are coping with vehophobia, or fear of driving, are able to access their professional commitments and social interests by taking rideshare vehicles or having friends or family members drive. But others are so fearful of vehicles they are unable to ride in the car as a passenger or driver. There are treatment plans available, and accessing monetary damages after an accident could provide the funds you need to get the support you need. Talk to a Tampa personal injury attorney about securing damage recovery.
Pinpointing the Fear and Finding Help
If you are experiencing emotional upset following a car crash, know that you are not alone. One report states that over a quarter of people involved in traffic accidents experience post traumatic stress for at least a month after the event. And for some of these individuals, the emotional distress reaches far past 30 days.
There are many phobias that people are familiar with. For instance, agoraphobia is a term used to describe the fear of leaving one's home or being in crowded spaces and arachnophobia is the fear of spiders. Vehophobia is specific to a person who is fearful of driving and it is typically the result of a traumatic accident or experience. Because it is connected to the event, it could have specific parameters for individuals. Examples include a person may be fearful of driving at night or feel anxious on highways.
Therapy, Defensive Driving Courses, and More
Once you recognize a problem, you can begin to find solutions. Often talking to a mental health professional, such as a counselor or therapist, can lead to healing techniques. You may find talking through the experience, and accepting you can't control all aspects of life, allows you to let go of recurring negative thoughts.
Driving courses can also be beneficial, either on their own or in tandem with therapy sessions. Defensive driving classes are structured to share additional ways to enhance driving skills with experienced drivers. These added skills can buoy your confidence when recovering from a Florida collision experience. The cost of therapy, defensive driving classes, and other support could be part of your recovery. Share your goals with a Tampa personal injury attorney.
Is it time for you to access the support system you need to fully heal following a Florida car accident? There are a wide range of damages that can follow a car wreck, including physical injuries, property damage, and emotional distress. If you have been unable to drive since a collision and believe you would benefit from working with a mental health professional, speak with the compassionate legal team at HD Law Partners about securing the funds you need to make those appointments a reality. To get started, call 813-964-7878 to schedule a free consultation.