Can You Sue An Insurance Company For "Unjust Enrichment"?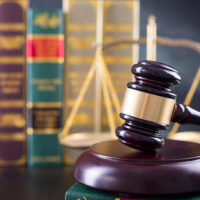 Policyholders are understandably upset when an insurance company denies their claim for coverage. This can lead to litigation, typically for breach of contract. But what about other equitable legal remedies? For instance, can you sue an insurer in Florida for unfair trade practices or "unjust enrichment"?
Federal Court Rejects Lawsuit Over Travel Insurance Policy for Canceled Flight
This issue came up in a recent decision from the U.S. 11th Circuit Court of Appeals, Arencibia v. AGA Service Company, which was asked to apply Florida law to a dispute arising from a travel insurance policy. The plaintiff in this case purchased a plane ticket from Miami to Bogota, Colombia. At the time he booked his ticket, he was offered optional travel insurance, which was issued by the defendant. The plaintiff elected to purchase the insurance.
The plaintiff later canceled his plane trip because a work commitment overlapped with his planned Colombia trip. The plaintiff believed his insurance was a "no fault" policy, so he could cancel his trip for any reason and still receive coverage. But the defendant later informed the plaintiff that the policy he purchased was "a named perils travel insurance program, which means it covers only the specific situations, events and losses included in" the policy. As the plaintiff's reason for canceling his ticket–being required to work–was not covered, he was not entitled to coverage.
Dissatisfied with this response, the plaintiff filed a lawsuit in Miami federal court, alleging the defendant violated the Florida Deceptive and Unfair Trade Practices Act and the federal RICO statute. A judge ended up dismissing all of these claims. On appeal, the 11th Circuit upheld that dismissal.
The plaintiff's state law claims focused on what he viewed as the "unjust enrichment" of the defendant. As the 11th Circuit explained, unjust enrichment requires proof that the plaintiff conferred a "benefit" on the defendant, and the defendant's acceptance and retention of said benefit "would make it inequitable for him to retain it without paying the value thereof." In other words, unjust enrichment is a claim based in equity.
The problem here was that Florida law does not allow for equitable remedies when "an express contract exists." And an insurance policy is an "express contract." The plaintiff did not dispute this, although he insisted the insurance policy was "void and unenforceable" because the defendant somehow misrepresented its travel insurance as "no fault." The 11th Circuit rejected that, however, noting the policy itself clearly stated, "Not every loss is covered, even if it is due to something sudden, unexpected, or out of your control."
Speak with a Florida Insurance Litigation Attorney Today
If an insurance company has denied your claim and you wish to take further action, your first step should be to seek out qualified legal advice. A Tampa insurance litigation lawyer can review your case and advise you of your options. Contact HD Law Partners today to schedule a free consultation.
Source:
scholar.google.com/scholar_case?case=28773921883911501