Can I Appeal My Personal Injury Case?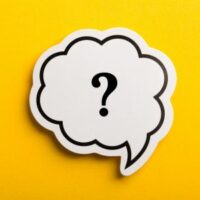 If you are not pleased with the result of your personal injury case, you could explore filing an appeal. For example, if you had documentation that you believe would have swung the final decision in your favor but submitting the evidence was blocked for one reason or another, you could appeal a judgment. In the state of Florida, all personal injury case appeals must be filed within 30 days of the initial verdict.
There are ways to appeal a personal injury case as it is well understood that mistakes can be made and remedies for those errors is required in order for there to be justice. The appeals process is not always simple. When you hire a Tampa appellate attorney they can file a brief with an appellate court. Then, legal issues will be assessed, which could lead to another trial or an overruling of a prior judicial decision.
Present Tangible Reasons for an Appeal
Once a filing reaches an appellate court, it is their job to see if there is a tangible reason to appeal the original judgment. A lawyer representing you can gather evidence to present, documents that show there were legal missteps during the trial or evidence of unfair legal proceedings. Without evidence, an appeal will likely not be granted.
If your appeal is granted, a court could award you a higher damage amount. Or, if you are appealing a decision that ordered you to pay, proof of you not being liable could lead to the appellate court vacating the ruling, meaning you are not obliged to pay. While this can appear clearcut, the reality is convincing an appellate court to overturn another court's ruling is difficult. After all, the judgment of other courts is respected by appellate courts, until there is watertight evidence to call the original ruling into question.
Settlements Are More Common than Court Fights
Making the decision to hire a Florida attorney early in your quest for a maximum compensation amount is advised, and with legal support it may be possible to land on a full and fair settlement without taking the dispute to court.
Legally binding, settlements are beneficial for both parties in different ways. For the individual seeking financial recovery, they access the funds needed to pay their expenses. And the other party is then satisfied with a resolution, knowing they will not be facing the time commitments, stresses, and costs of a legal battle.
A Tampa personal injury attorney can answer your questions about settlements, court appearances, and the appeals process. Once your lawyer understands your goals and how you feel about possible timelines, a strategy can be built and put into action.
Can you file a personal injury appeal? Have your case looked over by the compassionate and aggressive legal team at HD Law Partners. With extensive knowledge of Florida law, attorneys can guide you through all of your legal options, from accepting agreements to going to trial and filing appeals. Connect with the legal support you need, call 813-964-7878 to schedule a free consultation.