Can A Personal Injury Plaintiff Challenge A "Duty To Defend" Decision Involving The Defendant's Insurance Company?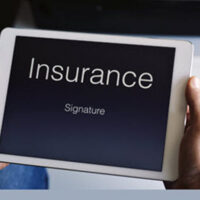 Insurance companies often take a proactive stance when asserting they do not have a "duty to defend" or cover a particular policyholder. This normally takes the form of asking a judge to issue a declaratory judgment stating as such. Obviously, the insured party may not be happy with such a judgment. But what about a third-party victim seeking to recover compensation? Do they have legal standing to appeal a declaratory judgment issued in favor of an insurer? 
11th Circuit Dismisses Sexual Abuse Victim's Appeal for Lack of Legal Standing 
The U.S. 11th Circuit Court of Appeals–which has federal appellate jurisdiction over Florida, Alabama, and Georgia–recently addressed this issue. The case, Nationwide Mutual Insurance Company v. Barrow, involved an especially heinous criminal act. But the underlying insurance dispute proved rather simple for the court to resolve. 
Here is what happened, a young girl was sexually abused by her mother and her employer. More precisely, the victim's mother "arranged" for the employer, a man named Barrow, to take sexually explicit photographs of her. This eventually led to Barrow molesting the victim at his house and at a local hotel. 
Alabama police eventually arrested Barrow. He pleaded guilty to human trafficking charges and is now serving 30 years in prison. Separately, the victim filed a civil lawsuit against Barrow. This led to a dispute over whether Barrow's homeowner's insurance policy would cover any potential judgment obtained by the victim. 
The insurer filed a lawsuit in federal court, seeking a declaratory judgment that it had no duty to defend Barrow. The victim opposed the lawsuit, but Barrow did not. A U.S. district judge ultimately granted the insurer its declaratory judgment. 
The victim then appealed to the 11th Circuit. But that Court dismissed the appeal for lack of jurisdiction. The 11th Circuit explained that a plaintiff in a personal injury lawsuit does have the right to appeal a declaratory judgment that holds an insurer has no duty to provide coverage for an accident. But that does not apply to cases, such as this one, where the declaratory judgment holds that the insurer has no duty to defend the policyholder. 
The 11th Circuit noted that one of its sister courts, the Seventh Circuit Court of Appeals in Chicago, addressed a similar situation back in 1995. In that case, the Seventh Circuit said that if a court found there was no duty to defend, that actually "helped" the plaintiff, since the insurer would not be paying for the policyholder's defense. The 11th Circuit adopted similar reasoning here, noting that the victim "suffered no injury from the judgment in favor" of the insurance company. 
Contact HD Law Partners Today for How We Can Help 
Disputes over insurance coverage for a personal injury lawsuit are often more legally complex than the underlying lawsuit itself. That is why it is important to work with an experienced Tampa insurance attorney who understands these areas of the law. Contact HD Law Partners today if you need to speak with an attorney right away. 
Source: 
scholar.google.com/scholar_case?case=2373201224541544369