Can A Lawyer Help Me Dissolve My Business?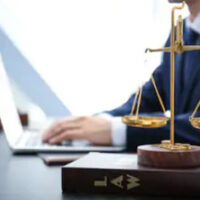 There are times when a Florida business comes to an end. Even with the best planning and securing of investors, there are situations when the business is not thriving as much as the business partners had hoped or one partner has simply decided they have to move away from the relationship for their own reasons.
Hardships and partner differences that are irreconcilable put a lot of stress and strain on the business itself and the partners involved. When it is time for you to end a business partnership and close the doors of your business, talk to a Tampa business & corporate law attorney. Business assets need to be analyzed along with any outstanding debts. Protect yourself and your future, hire a lawyer to look after your interests.
Handing Issues with Precision and Care
It is normal to have a lot of questions when facing a business dissolution. Your concerns could include one of more of the following.
How will we settle all of our outstanding debts?
Is there a proper way to notify suppliers, landlords, and insurers?
When do we tell employees and should we offer a severance?
How do we cancel permits and licenses?
Do I need to notify the state of Florida?
With so many issues in need of attention, a qualified attorney can advise you on how to begin to dissolve the business and outline what will need to be done at each step of the process.
Having a plan in place and legal support means you will know exactly what to do when creditors ask for payments and your business partner demands a large portion of the assets gathered. Your lawyer will prepare and file any necessary paperwork, including dissolution forms, and craft an agreement for your partner's attorney to review that is a full and fair division of assets. If your partner's lawyer disputes areas of the initial agreement drafted, a period of negotiation may be required.
Contentious Battles May Need Additional Supports
When a partnership separation is contentious, there are different paths to resolution. Experienced Tampa business & corporate law attorneys can inform you of your available options, such as arbitration or mediation. When necessary, litigation can be pursued.
You have likely put in a lot of time, energy, and money into your Florida business. It is natural to feel upset and unsure when it is time to dissolve. But there are ways to move forward with confidence, and one of them is working with a lawyer you can trust to look out for you and your future each step of the way.
Is it time for you to exit a Florida business partnership? There are many legal items to attend to when a Tampa business closes, be sure you are taking care of matters today so there won't be future legal disputes. When business partnerships end, it can be upsetting and emotional, but the  compassionate and aggressive legal team at HD Law Partners can help. To get started, call 813-964-7878 to schedule a free consultation.