Bills From Chiropractic Care And Personal Injury Recovery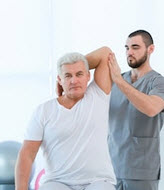 Because vehicular collisions and other life events can result in back and neck injuries, there are a range of physical recovery plans that could be recommended, including chiropractic care. If you are considering seeing a chiropractor as part of your recovery, you may be wondering how to pay those bills and whether they will be covered within an insurance settlement.
A qualified Tampa personal injury attorney can share with you paths forward, including exploring whether chiropractor care will be covered by a recovery package from the insurance company.
Coverage from Different Policies
When an injured party asks if their chiropractic care is covered by insurance, the answer is that it depends on a few factors, including the type of insurance involved and the specific chiropractic care you are seeking. Here are some common types of insurance and how they may cover chiropractic care:
Health insurance. If you have health insurance, through your workplace benefits or coverage you have purchased on the health exchange, your policy may cover chiropractic care as part of your overall treatment, but coverage can vary widely depending on your policy, so checking with insurance providers to determine what is covered before being treated is advised.
Auto insurance – When chiropractic care is part of the recovery from a car accident injury, your vehicular insurance policy may cover chiropractic care, but you will need to review your options and see if these bills could be part of your personal injury claim.
Workers' compensation – Injuries sustained while you are performing your job could be part of a workers' compensation claim that will cover all medical expenses, including physical therapy, chiropractic care, and other forms of treatment.
Medicare or Medicaid– Medicare or Medicaid may cover chiropractic care if it is medically necessary.
Which insurance policies will cover your care, or if more than one policy could be accessed, can be established by an attorney. There is also the possibility of a lawyer informing you of proper protocol to secure your insurance claim, such as getting a doctor's referral.
Reviewing Bills and Records
Share with legal counsel the facts of your accident, if you were hurt in a car collision or workplace incident. Then, they will review your bills and medical records. If compensation is an option, your attorney will secure the evidence necessary to negotiate with insurance companies on your behalf, fighting for all your care to be covered including chiropractic costs.
Chiropractic care can be an effective form of treatment for certain types of injuries, but it can also cost a lot of money, possibly far more than you and your family can afford. Talk to a Tampa personal injury attorney about whether or not chiropractors are covered by insurance.
Could you use guidance about chiropractic care and personal injury recovery options? Don't hesitate, connect with skilled legal professionals as soon as possible. The attorneys at HD Law Partners have over 40 years of combined experience and can share with you how to connect with insurance settlements. Call 813-964-7878 to schedule your confidential, fee-free consultation.