As Society Is Morally Embracing Divorce More and More, Have You Done The Same?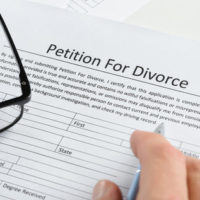 According to the latest Gallup poll, 73 percent of U.S. adults say that divorce is "morally acceptable"; an all-time high, even as the national divorce rate has been on the decline. Since 2001, the public has consistently viewed divorce as morally acceptable, more and more each year. In the decades prior, however, the concept of divorce generated a fair amount of discord in public polling.
Specifically, by mid-1968, before most states adopted no-fault divorce laws, 60 percent of Americans indicated that they wanted the government to make divorce "more difficult." However, as laws changed during the 20th century, divorce became more and more familiar to most Americans, allowing it to become more morally acceptable, even as the divorce rate itself continued to decline. 
Moral Acceptability of Divorce in U.S. Hits New High amongst Married and/or Older Adults
Historically, divorce was always more acceptable amongst unmarried adults. However, over the last seven years, married individuals became about equal in this endeavor in accepting divorce as morally acceptable, indicating that attitudes are changing amongst married adults. Even the one major subgroup that has historically remained the most opposed to divorce—"very religious Americans"—is now, for the first time in history, reflecting that a majority of its members find divorce to be morally acceptable.
Of all the various age groups, acceptance of divorce has grown the most over time amongst older Americans, age 55 and older; Specifically, it increased from 57 percent between 2001 and 2004 to 71 percent between 2015 and 2017. These shifts—society finding divorce to be more and more morally acceptable as the divorce rate noticeably decreases—are also indicative of larger patterns regarding society and marriage. Americans—especially young adults—are more likely to live together than get married, and delay getting married altogether as well.
Embracing Divorce
Huffington Post featured an interesting article on July 6th concerning embracing—not just accepting—your divorce. The definition of "embrace" implies not just acceptance, but support with a willingness and enthusiasm. According to the article, embracing your divorce involves taking time to reflect on your marriage and the relationships that led to it, allowing you to dig deep into your past and find patterns; patterns that you may want to break in moving forward. The article implies that the best way to find contentment after your divorce is to work on yourself before dating again, rediscovering who you are as an individual and what kind of person you enjoy spending time with.
Contact Us for Advice
If you live in Florida and are dealing with divorce, contact us at HD Law Partners for a free consultation to find out how we can help. Simply having legal skill by your side during the process can make things easier in helping you move forward with the rest of your life.
Resources:
gallup.com/poll/213677/divorce-rate-dips-moral-acceptability-hits-new-high.aspx
huffingtonpost.com/entry/have-you-embraced-your-divorce_us_595cd486e4b0326c0a8d13d5