Arbitration And Contract-Related Disputes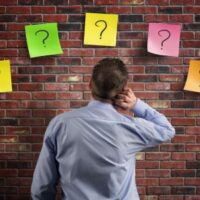 There are a range of rules within commercial contracts, including specific agreements connected to arbitration. Often there is language that pushes the parties to use arbitration or mediation to resolve any disagreements, it is a way for businesses to avoid litigation.
In some situations it is still possible for a defendant to file a contractual lawsuit, depending on the situation. For instance, there are circumstances in which an arbitration clause itself could be used to build a defense. Talk to a Tampa business and corporate law attorney about your objectives.
Scrutinizing Arbitration Provisions Within a Contract
Companies and their legal departments include arbitration provision within their contracts because they want to avoid going to court and being involved in long-running, expensive legal disputes. If you want to bring your dispute to court, one of the first things your attorney will do is fully review the arbitration provisions within the contract in question.
Going through arbitration means that your dispute will be reviewed by an independent person or a body officially appointed to settle the matter and the final decision will be binding. While this can be advantageous for some, it is important to realize that normal court trial rules may not apply during arbitration, meaning procedural securities such as due process may not be employed.
If there is evidence that a person did not voluntarily enter into the arbitration agreement, there could be a way to litigate the dispute. This is because a contract is only legally binding if every person and party entered the agreement on their own accord, meaning the agreement would be null if participation was involuntary.
Talking to a Florida Business Litigation Lawyer
There could be language in a contract that says if you take legal action you are waiving your right to arbitrate. This is not a position you want to be in because there is no way to again secure your right to arbitration. Be sure you fully understand your legal rights before deciding on any official moves. Discussing your goals with an attorney could lead you to a strong stance that never would have been achievable without legal support.
Complicated contractual disputes can be addressed by a Tampa business and corporate law attorney. Florida business litigation lawyers are well-versed in contractual rights, arbitration clauses, and guiding their clients to the best possible outcomes. Bring your concerns about arbitration, breach of contract, and contracts and discuss them with a skilled lawyer.
What arbitration and contract questions do you have? Whether you are in the midst of a dispute or want to learn more about a contract you have been asked to sign in order to avoid potential problems later, there are veteran corporate law attorneys to guide you through all of your concerns. Speak to the legal professionals at HD Law Partners to explore your options. With combined experience of over 40 years, the professionals at HD Law Partners have secured successful outcomes for clients pushing back against Florida companies large and small. Call 813-964-7878 to schedule a free consultation.