Addressing Homeowners' Association Residents' Concerns Surrounding Use of Facilities & HOA Fees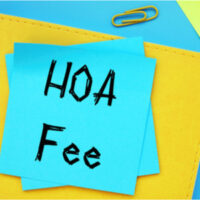 During the coronavirus pandemic, a number of homeowners' associations (HOAs) have faced questions from residents concerning the issue of having to pay homeowners' association fees while a number of facilities – such as the pools – have had to close due to the dangers associated with the virus. While some associations may have waived certain HOA fees and/or may be working with residents who cannot cover their fees, there are a number of reasons why HOA fees still have to be paid even during the pandemic. Not only are these fees part of the conditions, covenants, and restrictions that are signed into when one purchases into an association, but they go into a separate budget used for maintenance and improvements
For example, they are paid, in part, to insurance companies, plumbers, power companies, and other vendors. In addition, even if the pools are not used, they still have to be treated, and common areas, such as elevators and lobbies, have to be cleaned. The pandemic has also led some associations to need additional supplies, such as sanitizer and masks, as well as contract for extra cleaning services in common areas. It is also important to remember that associations have to keep in mind how any delinquency rates could affect lenders and thus any potential homebuyers' decisions to purchase in the area, as this affects the current homeowners in the association.
Reopening Pools
In May, the Community Associations Institute released pool guidelines for associations to follow in an attempt to  balance residents' needs with government requirements, as well as address questions from HOA board members and managers. In sum:
Associations should follow the most restrictive state and local orders – as well as CDC social distancing guidelines – in deciding whether or not to reopen a pool. Thus, for example, while Palm Beach County opened community swimming pools, Broward County dictated that they remain closed except for essential services, use in housing developments, or single-family residential lots, under limited circumstances
A board is within its authority to refuse to open a pool, but if it does, it should first figure out if it is able to follow local health department guidelines and, even if it can, prioritize the health and safety of the residents in ultimately deciding whether to reopen it
If an association does reopen the pool, it should ensure that all residents that want to use it are in good standing regarding any payments, that no guests are allowed, that anyone who uses the pool brings their own towels, chairs, equipment, etc., that actions are taken to encourage social distancing (such as physical barriers), masks are worn, a security guard is hired to enforce rules, and any concession stands are closed
Contact Our Florida Homeowners' Association Attorneys
Our Tampa homeowners' association attorneys provide knowledgeable, proactive legal advice and representation to associations who are in need of legal assistance. With more than 40 years of experience, we have dealt with every possible issue that comes up, and are ready to ensure that things go smoothly. Contact us today at HD Law Partners to find out more.
Resource:
globenewswire.com/news-release/2020/05/15/2034474/0/en/COMMUNITY-ASSOCIATIONS-INSTITUTE-CAI-PUBLISHES-RECOMMENDATIONS-FOR-CONDOMINIUM-AND-HOMEOWNERS-ASSOCIATIONS-TO-SAFELY-OPEN-POOLS.html
sfgate.com/realestate/article/If-COVID-19-Closed-Your-Pool-or-Gym-Can-You-Skip-15307680.php
broward.org/CoronaVirus/Documents/EmergencyOrder20-08.pdf
https://www.hdlawpartners.com/florida-supreme-court-enters-into-coronavirus-order-that-affects-commercial-landlords-evictions-and-foreclosures/